In the ever-evolving world of smartphones, Honor has made a name for itself by consistently delivering innovative and high-quality devices. One such offering is the Honor X50, a groundbreaking smartphone that combines cutting-edge technology with a sleek design. This article will provide an in-depth look at the Honor X50, highlighting its key features, design, display, camera capabilities, performance, and more.
Design: A Perfect Blend of Style and Durability
The Honor X50 boasts an elegant and modern design that is sure to turn heads. With its slim profile and lightweight build, weighing just 185 grams, this smartphone is comfortable to hold and easy to carry. The device measures 163.6 x 75.5 x 8 mm, making it compact and pocket-friendly. Additionally, the Honor X50 is IP53 certified, offering dust and splash resistance, ensuring durability in everyday usage.
Display: Immersive Visual Experience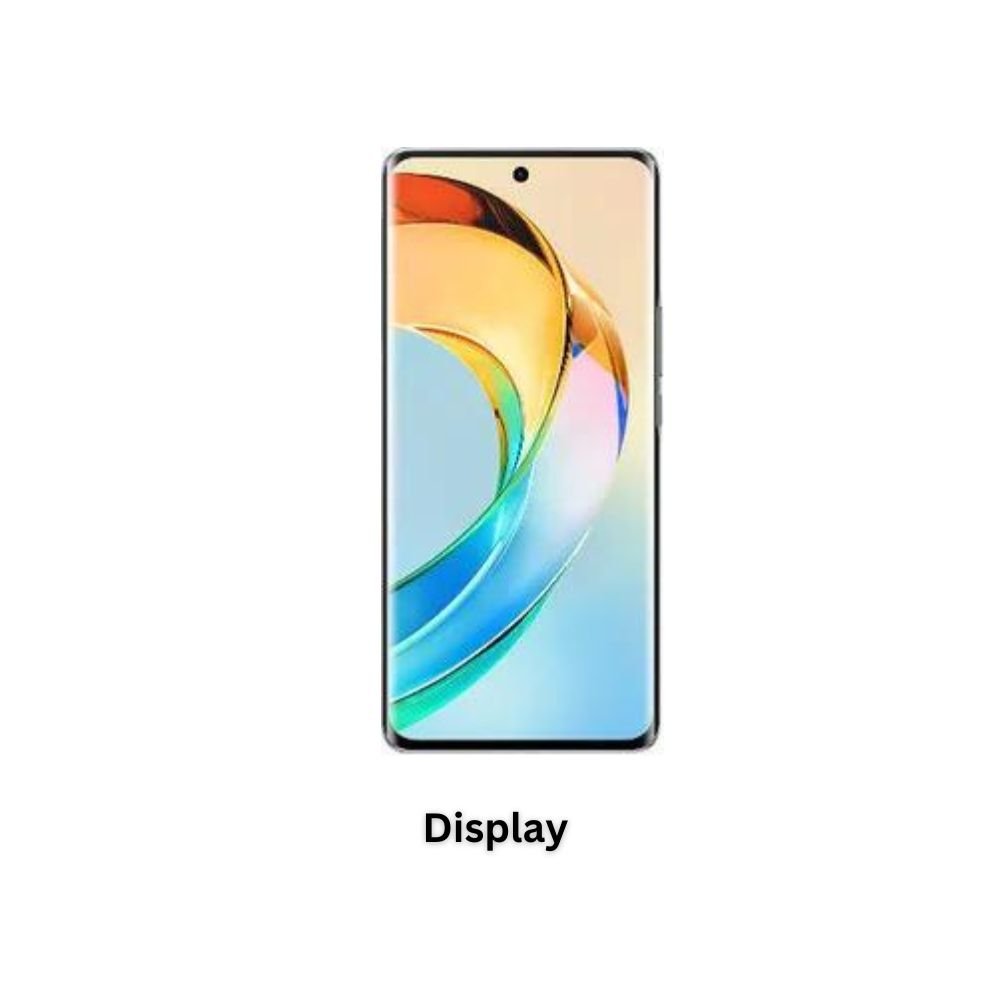 The centerpiece of the Honor X50 is its stunning 6.78-inch AMOLED display. With a resolution of 1220 x 2652 pixels and a 91.2% screen-to-body ratio, this display offers crystal-clear visuals and vibrant colors. The AMOLED technology provides deep blacks and excellent contrast, enhancing the overall viewing experience. The Honor X50 also features a high refresh rate of 120Hz, ensuring smooth scrolling and seamless animations.
Camera: Unleash Your Photography Skills
Equipped with a powerful camera system, the Honor X50 enables users to capture breathtaking photos and videos. The rear camera setup consists of a 108 MP wide-angle lens and a 2 MP macro lens. This combination allows for stunning detail and clarity in every shot. The camera also supports features like LED flash, panorama, and HDR, enhancing the versatility of the device. On the front, the Honor X50 sports an 8 MP wide-angle camera, perfect for capturing memorable selfies.
Performance: Seamless Multitasking and Gaming
Under the hood, the Honor X50 is powered by the Qualcomm SM6450 Snapdragon 6 Gen 1 octa-core processor, ensuring smooth and lag-free performance. The Adreno 710 GPU enhances graphics rendering, making it ideal for gaming enthusiasts. The device comes with multiple RAM and storage options, including 8 GB, 12 GB, or 16 GB of RAM and 128 GB, 256 GB, or 512 GB of internal storage. This ample storage capacity allows for seamless multitasking and the storage of large files, such as photos, videos, and games.
Battery: All-Day Power
The Honor X50 houses a robust 5800 mAh non-removable Li-Po battery, providing long-lasting power for extended usage. With 35W wired charging support, the device can quickly recharge, ensuring minimal downtime. Additionally, the Honor X50 features 6W reverse wired charging, allowing it to function as a power bank to charge other devices.
Connectivity: Stay Connected Anywhere
The Honor X50 offers a comprehensive range of connectivity options to keep users connected wherever they go. It supports Wi-Fi 802.11 a/b/g/n/ac, dual-band, and Wi-Fi Direct for fast and reliable internet connectivity. Bluetooth 5.1 ensures seamless wireless communication with other devices, such as headphones and smartwatches. The device also features GPS, GLONASS, GALILEO, and BDS for accurate positioning and navigation.
Software: A Seamless User Experience
Running on Android 13 with the Magic UI 7.1 interface, the Honor X50 provides a seamless and intuitive user experience. The interface is designed to optimize performance and enhance usability, allowing users to navigate effortlessly through the device's features and functionalities. The Honor X50 also supports over-the-air updates, ensuring that users have access to the latest software enhancements and security patches.
Additional Features: Security and Convenience
The Honor X50 incorporates several additional features that enhance security and convenience for users. The device features an under-display optical fingerprint sensor, providing quick and secure access to the device. Other sensors include an accelerometer, gyro, proximity sensor, and compass, enabling various functionalities and enhancing the user experience.
Colors and Availability
The Honor X50 is available in four stylish colors: Black, Blue, Silver, and Orange. These color options allow users to choose a device that suits their personal style and preferences. The device was officially released on July 5, 2023, and is now readily available for purchase.
Conclusion
In conclusion, the Honor X50 is a revolutionary smartphone that sets a new standard in the industry. With its sleek design, immersive display, powerful camera system, seamless performance, and long-lasting battery, it is a device that caters to the needs of tech enthusiasts. Whether you are a photography enthusiast, a gaming fanatic, or simply someone who appreciates a well-designed smartphone, the Honor X50 is sure to impress. Upgrade to the Honor X50 and experience the future of smartphone technology.
Disclaimer: The information provided in this article is based on the official specifications and features of the Honor X50 at the time of writing. Please note that specifications may vary depending on the region and carrier.