In the ever-evolving world of smartphones, the Honor X50i stands out as a powerful and stylish device that combines cutting-edge technology with a sleek design. This smartphone offers an immersive viewing experience, impressive performance, and a range of innovative features that make it a standout choice for tech enthusiasts. In this article, we will explore the key features and specifications of the Honor X50i, delving into its design, display, camera capabilities, performance, and more.
Design and Display: A Feast for the Eyes
The Honor X50i boasts a stunning 6.7-inch Full HD+ display, offering a resolution of 1080 x 2388 pixels. With its large screen and slim bezels, this smartphone provides an immersive visual experience that brings your content to life. Whether you're streaming movies, playing games, or browsing the web, the vibrant colors and sharp details of the Honor X50i's display will captivate your senses.
The sleek and stylish design of the Honor X50i is sure to turn heads. With its slim profile measuring just 7.5mm in thickness and weighing only 179 grams, this device is comfortable to hold and easy to carry. The device comes in a range of attractive colors including Black, Blue, Pink, and Light Blue, allowing you to choose a style that suits your personality.
Camera Capabilities: Capture Every Moment in Stunning Detail
One of the standout features of the Honor X50i is its impressive camera capabilities. On the rear side, you'll find a dual-camera system consisting of a 100 MP wide lens and a 2 MP depth sensor. This powerful combination allows you to capture stunning photos with exceptional clarity and detail. Whether you're shooting landscapes, portraits, or close-ups, the Honor X50i's camera will ensure that every shot is a masterpiece.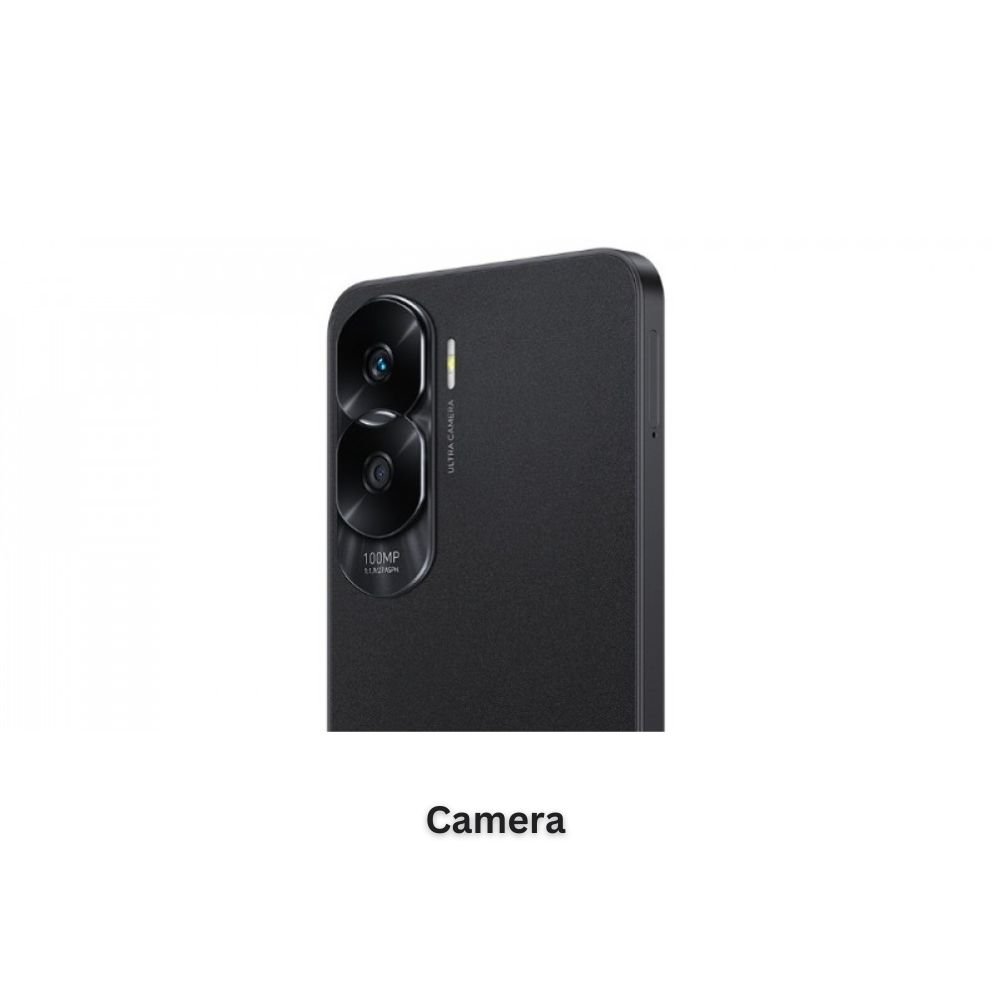 On the front of the device, you'll find an 8 MP wide camera that is perfect for taking selfies and making video calls. With its high-resolution sensor and advanced features, this front-facing camera will help you capture your best angles and share them with friends and family.
Performance: Powerhouse Under the Hood
Under the hood, the Honor X50i is powered by the Mediatek Dimensity 6020 Octa-core processor, ensuring snappy performance and seamless multitasking. Whether you're gaming, streaming videos, or running demanding applications, this device can handle it all with ease. The Mali-G57 MC2 GPU further enhances the gaming experience, delivering smooth graphics and immersive gameplay.
To complement its powerful processor, the Honor X50i comes with 8 GB or 12 GB of RAM, providing ample memory for efficient multitasking and smooth performance. With 256 GB of internal storage, you'll have plenty of space to store your photos, videos, apps, and files without worrying about running out of space.
Battery Life and Charging: Stay Powered Up All Day
The Honor X50i is equipped with a non-removable 4500 mAh Li-Po battery, ensuring that you stay powered up throughout the day. Whether you're browsing the web, watching videos, or playing games, this device can keep up with your busy lifestyle. Additionally, the 35W wired charging feature allows you to quickly recharge your device, with 55% charge in just 30 minutes, as advertised.
Operating System and User Interface: Seamless Navigation and Intuitive Experience
The Honor X50i runs on the latest Android 13 operating system, coupled with Magic UI 7.1. This combination offers a seamless user experience with intuitive navigation and a range of features that enhance productivity and convenience. With the Honor X50i, you can enjoy a smooth and efficient smartphone experience, whether you're browsing the web, managing your emails, or using your favorite apps.
Connectivity and Other Features: Stay Connected and Secure
When it comes to connectivity, the Honor X50i offers a range of options to ensure that you stay connected to the world around you. It supports Wi-Fi 802.11 a/b/g/n/ac, dual-band, Wi-Fi Direct, and Bluetooth 5.1, allowing you to connect to networks and devices with ease. The device also features GPS, GLONASS, GALILEO, and BDS for accurate positioning, ensuring that you never get lost.
In terms of security, the Honor X50i features a side-mounted fingerprint sensor, providing a seamless and secure way to unlock your device and protect your personal information. Additionally, the device is equipped with sensors such as an accelerometer and compass, as well as virtual proximity sensing, enhancing the overall user experience.
Additional Features and Verdict
Some additional features of the Honor X50i include a 3.5mm audio jack for high-quality audio, 24-bit/192kHz audio support, and a USB Type-C 2.0 port with OTG functionality for easy data transfer and charging.
In conclusion, the Honor X50i is a powerful and stylish smartphone that offers a range of innovative features and impressive performance. With its large display, high-resolution cameras, powerful processor, and long-lasting battery, this device is a great choice for tech enthusiasts who want a smartphone that can keep up with their demanding lifestyle. Whether you're a photography enthusiast, a gaming aficionado, or a multitasking professional, the Honor X50i is sure to impress with its exceptional capabilities and sleek design.
Don't miss out on this incredible smartphone – get your hands on the Honor X50i today and experience the future of mobile technology.
Disclaimer: The information provided in this article is based on research and available data as of the time of writing. Product specifications and features may vary over time. Please refer to official sources and product listings for the most up-to-date information.