Smartphone technology is constantly evolving, and Honor is at the forefront of this innovation. Their latest release, the Honor 80 Pro Flat, is a testament to their commitment to providing cutting-edge devices that cater to the needs of tech-savvy consumers. In this article, we will explore the features and specifications of the Honor 80 Pro Flat, highlighting its design, display, camera, performance, and more.
Design: A Perfect Blend of Style and Functionality
The Honor 80 Pro Flat boasts a sleek and modern design that is sure to turn heads. With its slim profile of 7.9mm and a weight of 186 grams, this smartphone is both comfortable to hold and visually appealing. The device comes in three stunning colors: Black, Green, and Pink, allowing users to choose the option that best suits their personal style.
Display: Immersive Visual Experience
One of the standout features of the Honor 80 Pro Flat is its impressive display. Sporting a 6.67-inch OLED screen with a resolution of 1080 x 2400 pixels, this smartphone offers vibrant colors and sharp details. With a screen-to-body ratio of approximately 87.9%, users can enjoy an immersive visual experience whether they are browsing the web, watching videos, or playing games.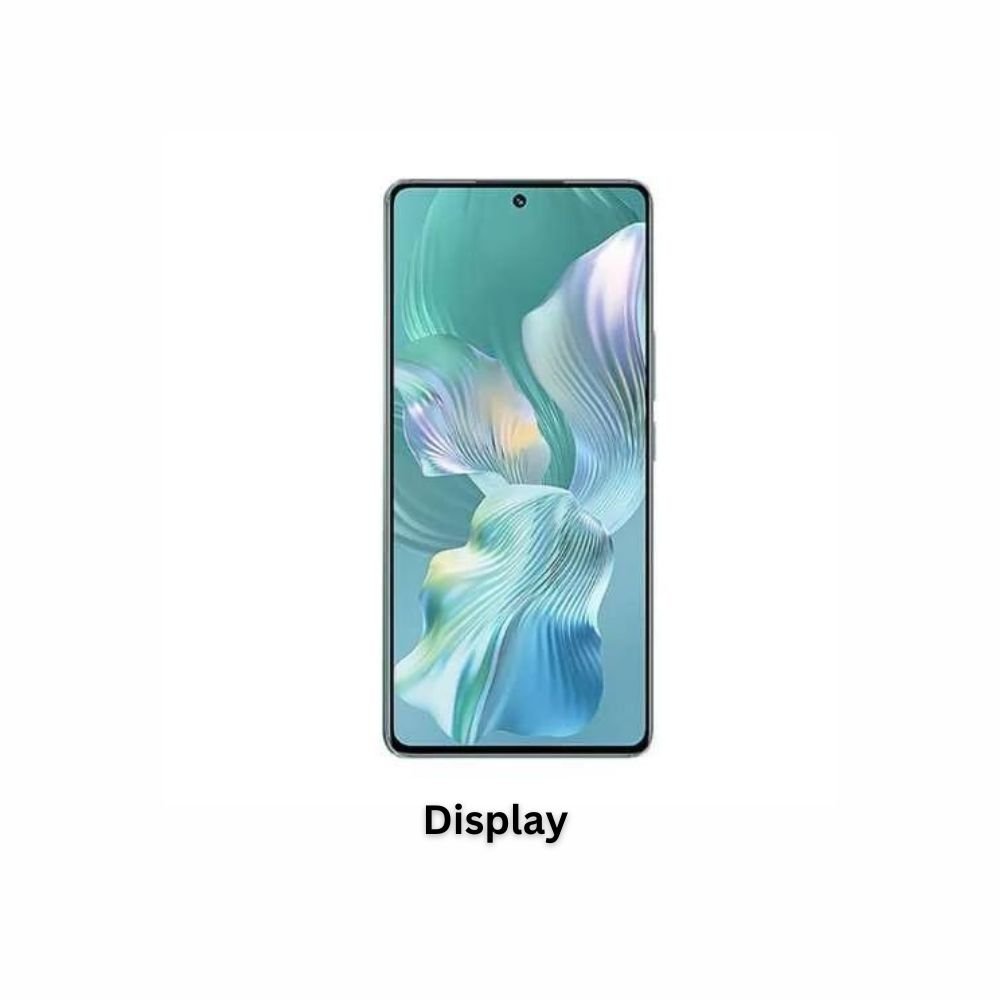 Camera: Capturing Moments with Precision
Photography enthusiasts will appreciate the camera capabilities of the Honor 80 Pro Flat. The device comes equipped with a triple camera setup on the rear, featuring a 160 MP wide lens, an 8 MP ultrawide lens, and a 2 MP depth sensor. This powerful combination allows users to capture stunning photos with exceptional detail and clarity. The device also features LED flash, HDR, and panorama mode, providing users with the flexibility to experiment and unleash their creativity.
On the front, the Honor 80 Pro Flat boasts a 32 MP selfie camera. Whether you're taking a quick selfie or participating in a video call, this front-facing camera ensures that you always look your best.
Performance: Powering Through Tasks
Under the hood, the Honor 80 Pro Flat is powered by the Qualcomm SM8475 Snapdragon 8+ Gen 1 Octa-core processor and Adreno 730 GPU. This powerful combination ensures smooth performance and seamless multitasking. Whether you're browsing the web, streaming content, or running demanding applications, this smartphone can handle it all.
With 12 GB of RAM and 256 GB of internal storage, the Honor 80 Pro Flat provides ample space for storing files, apps, and media. Users can enjoy a lag-free experience and have peace of mind knowing that they have plenty of storage for their favorite content.
Battery: All-Day Power
The Honor 80 Pro Flat is equipped with a 4800 mAh Li-Po battery, ensuring that you have enough power to get through your day. The device supports 66W wired charging, allowing you to quickly recharge your phone in just 15 minutes for a 3-50% charge. Additionally, it supports 5W reverse wired charging, so you can even use your smartphone to charge other compatible devices.
Connectivity: Stay Connected, Anywhere
The Honor 80 Pro Flat offers a range of connectivity options to keep you connected wherever you go. It supports Wi-Fi 802.11 a/b/g/n/ac/6, dual-band, Wi-Fi Direct, ensuring fast and reliable internet access. Bluetooth 5.2 enables seamless wireless connectivity with other devices, such as headphones and speakers.
For navigation purposes, the device features GPS, GALILEO, GLONASS, BDS, and QZSS. Whether you're exploring a new city or navigating through your daily commute, you can rely on the Honor 80 Pro Flat to provide accurate and reliable positioning.
Usability: Intuitive and User-Friendly
The Honor 80 Pro Flat runs on the Android 12 operating system, combined with the Magic UI 7. This user-friendly interface offers a seamless and intuitive experience, allowing users to navigate effortlessly through the device's features and settings. The device also supports dual SIM cards, enabling users to manage their personal and work contacts effectively.
Additional Features: Convenience at Your Fingertips
The Honor 80 Pro Flat is packed with additional features that enhance the overall user experience. The device features an optical under-display fingerprint sensor, providing convenient and secure biometric authentication. Other sensors, such as an accelerometer, gyro, and compass, enable various functionalities and enhance the device's usability.
Price and Availability: An Investment Worth Making
The Honor 80 Pro Flat is priced at approximately 450 EUR, making it a competitive option in the smartphone market. Considering the device's impressive specifications and innovative features, this smartphone offers excellent value for money. Availability may vary depending on your region, so be sure to check with authorized retailers or online platforms for the latest updates.
Conclusion: A Testament to Innovation
The Honor 80 Pro Flat is a game-changing smartphone that showcases Honor's commitment to pushing the boundaries of technology. With its stunning design, immersive display, powerful camera capabilities, and seamless performance, this device is a worthy contender in the smartphone market. Whether you're a tech enthusiast or a casual user, the Honor 80 Pro Flat is sure to impress with its exceptional features and user-friendly experience.
Invest in the Honor 80 Pro Flat and witness the future of smartphone technology unfold in the palm of your hand.
Disclaimer: The information provided in this article is based on available sources and may be subject to change. Please refer to official sources or retailers for the most up-to-date and accurate information regarding the Honor 80 Pro Flat.