The world of smartphones is constantly evolving, with new gadgets being released every year. One such revolutionary device is the Honor X8a, which was officially launched on February 11, 2023. This smartphone has captured the attention of tech enthusiasts with its impressive features and sleek design. In this article, we will delve into the details of the Honor X8a, exploring its design, display, camera, performance, and more. So, let's dive in and discover what makes the Honor X8a a standout choice in the world of gadgets.
Design: Sleek and Stylish
When it comes to design, the Honor X8a scores top marks. With its sleek and stylish appearance, this smartphone is a true head-turner. The device features a glass front, plastic frame, and a plastic back, giving it a premium look and feel. The dimensions of the Honor X8a are 162.9 x 74.5 x 7.5 mm, making it slim and lightweight at just 179 grams. The choice of colors, including Cyan Lake, Titanium Silver, and Midnight Black, allows users to express their personal style.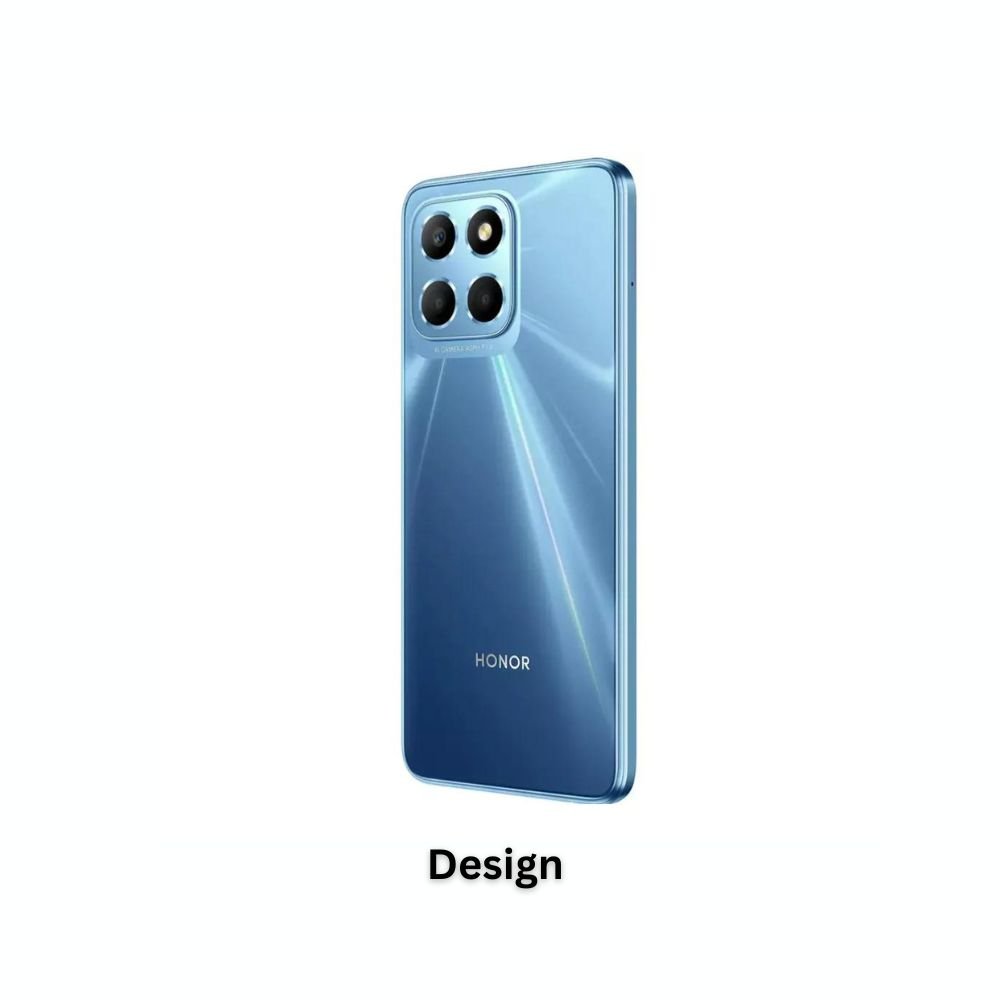 Display: An Immersive Visual Experience
The Honor X8a comes with a large 6.7-inch IPS LCD display, offering an immersive visual experience. With a resolution of 1080 x 2388 pixels and a pixel density of 391 PPI, every image and video on the screen comes to life with vibrant colors and sharp details. The screen-to-body ratio of approximately 89.6% ensures a truly bezel-less display, providing users with more screen real estate for their content. Additionally, the Honor X8a boasts a 90Hz refresh rate, enabling smoother scrolling and enhanced gaming experiences.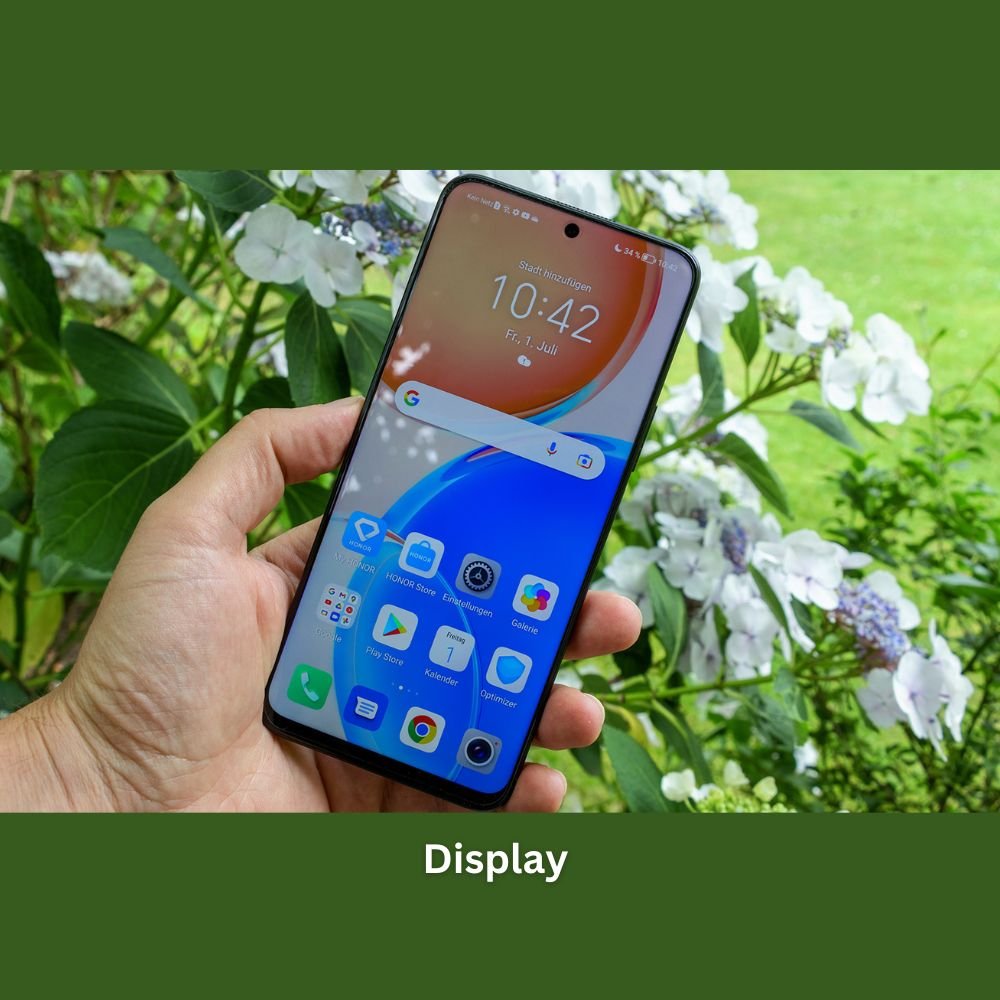 Camera: Capture Every Moment with Precision
One of the standout features of the Honor X8a is its impressive camera setup. On the rear side, the device sports a triple camera system consisting of a 100 MP wide lens, a 5 MP ultrawide lens, and a 2 MP macro lens. This powerful combination allows users to capture stunning photos with exceptional clarity and detail. The rear camera setup is complemented by features such as LED flash, panorama, and HDR, further enhancing the photography experience.
On the front, the Honor X8a features a single 16 MP camera, perfect for capturing high-quality selfies. Whether you're taking a group photo or a solo shot, the front camera ensures that every detail is captured with precision. With its advanced camera capabilities, the Honor X8a is an ideal smartphone for photography enthusiasts.
Performance: Power and Efficiency Combined
Under the hood, the Honor X8a is powered by the Mediatek Helio G88 processor, coupled with the Mali-G52 MC2 GPU. This powerful combination ensures smooth and efficient performance, allowing users to multitask seamlessly and run demanding applications without any lag. Whether you're browsing the web, streaming videos, or playing graphics-intensive games, the Honor X8a delivers a fast and responsive experience.
The device comes with two RAM options: 6 GB and 8 GB, providing ample space for running multiple apps simultaneously. Additionally, the Honor X8a offers 128 GB of internal storage, allowing users to store their favorite apps, photos, videos, and more. With its impressive performance and storage capacity, the Honor X8a is a true powerhouse in the world of smartphones.
Battery: Long-Lasting and Fast Charging
A smartphone's battery life is a crucial factor for users on the go. The Honor X8a is equipped with a 4500 mAh Li-Po battery, ensuring long-lasting usage throughout the day. Whether you're browsing social media, watching videos, or playing games, the Honor X8a can keep up with your demands.
Furthermore, the Honor X8a supports 22.5W wired charging, allowing users to quickly recharge their device. With the advertised 50% charge in just 30 minutes, you can spend less time waiting and more time enjoying your smartphone. The battery performance of the Honor X8a is truly impressive, making it a reliable companion for all your daily activities.
Connectivity: Stay Connected Wherever You Go
The Honor X8a offers a range of connectivity options to ensure seamless communication and internet access. It supports GSM, HSPA, and LTE networks, allowing users to stay connected wherever they go. With dual SIM capabilities, users can easily manage their personal and professional contacts on the same device.
In terms of wireless connectivity, the Honor X8a features Wi-Fi 802.11 a/b/g/n/ac, dual-band, and Wi-Fi Direct, ensuring fast and stable internet connections. Bluetooth 5.1 enables users to connect their favorite wireless accessories, such as headphones and speakers, without any hassle. Additionally, the device supports GPS, GLONASS, GALILEO, and BDS for accurate positioning and navigation.
Usability: Intuitive Interface and Convenient Features
The Honor X8a runs on the Android 12 operating system, coupled with the Magic UI 6.1. This combination offers users an intuitive and user-friendly interface, making it easy to navigate through the device's features and settings. Whether you're a seasoned Android user or new to the platform, the Honor X8a ensures a seamless and enjoyable user experience.
The device also comes with a range of convenient features, including a side-mounted fingerprint sensor for quick and secure unlocking. The sensor is well-placed for easy accessibility, enhancing the overall usability of the device. Additionally, the Honor X8a is equipped with sensors such as an accelerometer and compass, enabling various functionalities and enhancing the overall user experience.
Pricing and Availability
The Honor X8a is available in two variants: 6 GB RAM with 128 GB internal storage and 8 GB RAM with 128 GB internal storage. The device is competitively priced, offering excellent value for money. For the latest prices and deals, it is recommended to visit reputable online retailers or the official Honor website.
Conclusion: The Honor X8a Redefines Smartphone Excellence
In conclusion, the Honor X8a is a groundbreaking smartphone that combines style, performance, and innovation. With its sleek design, immersive display, powerful camera system, and impressive performance, this device stands out in the world of gadgets. Whether you're a photography enthusiast, a multitasking professional, or a casual user, the Honor X8a offers a premium smartphone experience.
The long-lasting battery, fast charging capabilities, and convenient features further enhance the usability and practicality of the device. With its competitive pricing and availability, the Honor X8a is an excellent choice for those seeking a feature-packed smartphone without breaking the bank.
Experience the future of smartphones with the Honor X8a, and stay connected to the latest gadget news and updates. The world of technology is constantly evolving, and the Honor X8a is at the forefront of innovation. Discover the endless possibilities and unleash your creativity with this remarkable device.