In the world of smartphones, Honor has always been a brand that pushes the boundaries of innovation. Their latest offering, the Honor 90 Pro, is no exception. Packed with cutting-edge features and powerful specifications, this smartphone is set to revolutionize the industry. In this article, we will delve into the details of the Honor 90 Pro and explore the reasons why it is making waves in the gadget news.
Unparalleled Performance
At the heart of the Honor 90 Pro lies the Qualcomm SM8475 Snapdragon 8+ Gen 1 Octa-core processor, coupled with the Adreno 730 GPU. This powerful combination ensures seamless multitasking and smooth performance, even when running resource-intensive applications. Whether you're gaming, streaming, or working on demanding tasks, the Honor 90 Pro can handle it all with ease.
Stunning Display and Design
The Honor 90 Pro boasts a large 6.78-inch AMOLED display with a resolution of 1224 x 2700 pixels. This vibrant and immersive screen provides an exceptional visual experience, making every image and video come to life. Additionally, the slim bezels and high screen-to-body ratio of ~90.9% offer an expansive viewing area, maximizing the display's real estate.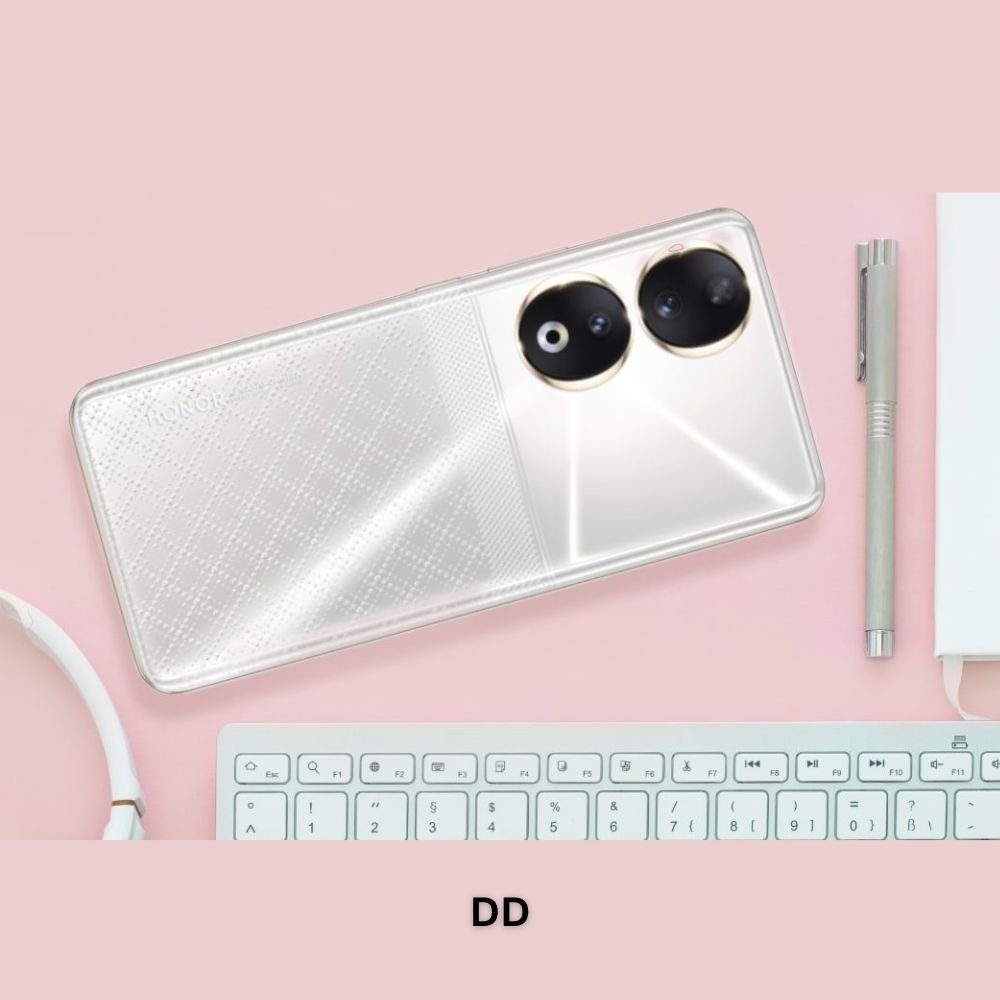 The sleek and stylish design of the Honor 90 Pro is another standout feature. With dimensions of 163.8 x 74.9 x 8.1 mm and a weight of 192 grams, this smartphone feels comfortable and premium in hand. It comes in a range of attractive colors, including Midnight Black, Emerald Green, Diamond Silver, and Peacock Blue, allowing users to choose the one that suits their style.
All-Day Battery Life
One of the primary concerns for smartphone users is battery life. The Honor 90 Pro addresses this issue with its massive 5000 mAh Li-Po battery. This high-capacity battery ensures that you can go through the day without worrying about running out of power. Additionally, the 90W wired charging capability enables quick charging, with a remarkable 3-56% charge in just 15 minutes.
Photography Redefined
The camera setup on the Honor 90 Pro is truly impressive. On the rear, it features a triple-camera system, including a groundbreaking 200 MP wide lens, a 32 MP telephoto lens with 2.5x optical zoom, and a 12 MP ultrawide lens with a 112˚ field of view. This versatile camera setup allows users to capture stunning photos with exceptional clarity and detail, no matter the subject or lighting conditions.
For selfie enthusiasts, the Honor 90 Pro offers a dual-camera setup on the front. It comprises a 50 MP ultrawide lens and a 2 MP depth sensor. With these powerful front-facing cameras, you can take breathtaking selfies and enjoy crystal-clear video calls.
Enhanced User Experience
The Honor 90 Pro runs on the latest Android 13 operating system, coupled with MagicOS 7.1. This combination delivers a smooth and intuitive user interface, packed with features and customization options. The user experience is further enhanced by the inclusion of advanced sensors, including an under-display optical fingerprint sensor, accelerometer, gyro, compass, and ultrasound proximity sensor.
Ample Storage and Connectivity
Storage is never a concern with the Honor 90 Pro, as it offers generous internal storage options. Users can choose between 128 GB, 256 GB, or 512 GB of storage, depending on their needs. This allows for ample space to store all your files, photos, videos, and applications without worrying about running out of storage.
In terms of connectivity, the Honor 90 Pro supports Wi-Fi 802.11 a/b/g/n/ac/6, dual-band, Wi-Fi Direct, and Bluetooth 5.2. It also features GPS, GALILEO, GLONASS, BDS, and QZSS for precise positioning and navigation. Additionally, NFC capabilities enable contactless payments and easy data transfer between devices. The USB Type-C 2.0 port ensures fast and convenient data transfer and charging.
The Future of Smartphones
The Honor 90 Pro truly represents the future of smartphones. With its powerful performance, stunning display, exceptional camera capabilities, and long-lasting battery life, it sets a new standard for what a smartphone can achieve. Whether you're a tech enthusiast, a photography enthusiast, or someone who simply values a seamless user experience, the Honor 90 Pro is a device that will exceed your expectations.
In conclusion, the Honor 90 Pro is a game-changer in the smartphone industry. Its innovative features and impressive specifications make it a standout device in the gadget news. Whether you're a fan of Honor or simply looking for a smartphone that delivers exceptional performance and a premium user experience, the Honor 90 Pro is a device worth considering. Stay tuned for more updates on this revolutionary smartphone and witness the future of mobile technology unfold before your eyes.
Disclaimer: The information provided in this article is based on the available sources and may be subject to change. Please refer to official channels and websites for the latest updates on the Honor 90 Pro.