In the ever-evolving landscape of smartphone technology, Samsung continues to push boundaries and set new standards. The latest addition to their impressive lineup is the Samsung Galaxy A24. Announced on April 19, 2023, this device promises to deliver a seamless user experience with its cutting-edge features and sleek design.
Design and Display
The Samsung Galaxy A24 boasts a stunning 6.5-inch Super AMOLED display, providing vibrant colors and sharp details. With a resolution of 1080 x 2340 pixels, every image and video comes to life with incredible clarity. The device's screen-to-body ratio of approximately 82.4% ensures an immersive viewing experience.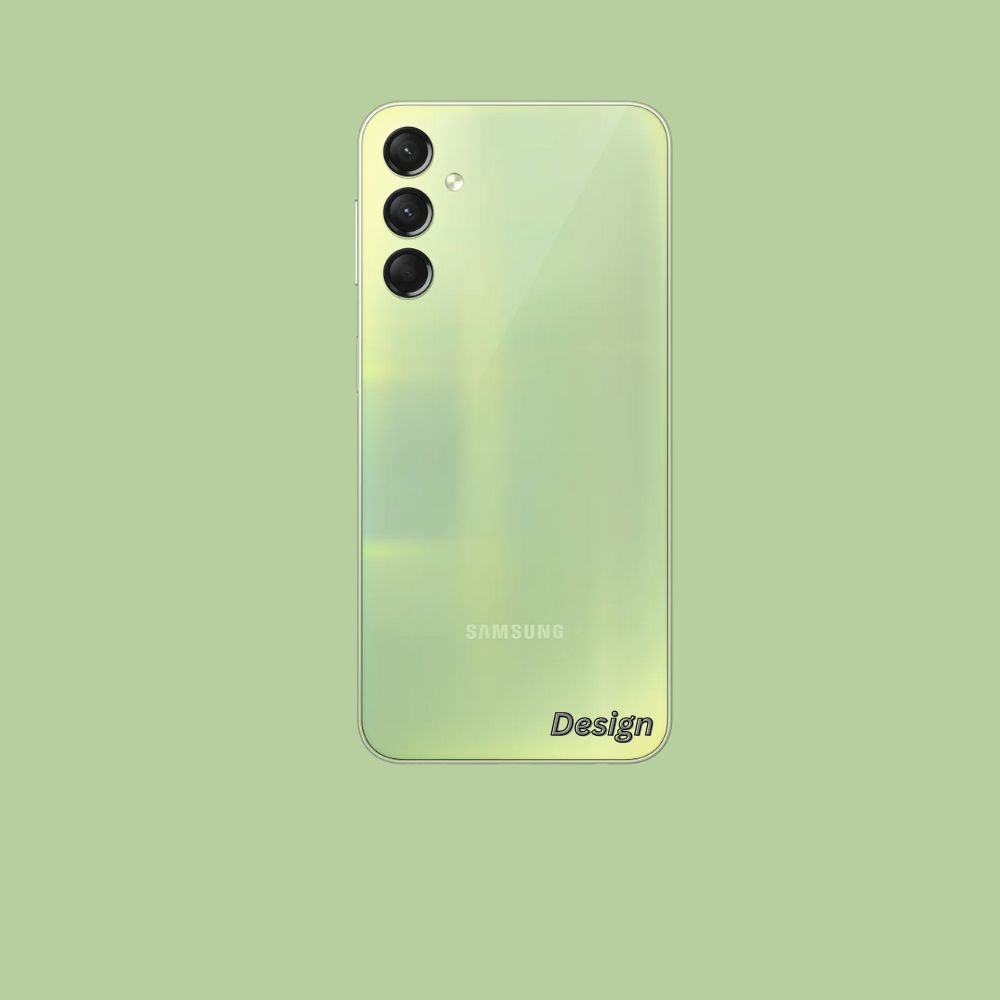 Crafted with precision, the Galaxy A24 features a glass front, plastic frame, and plastic back. This combination not only adds to its aesthetic appeal but also provides durability. It comes in an array of captivating colors, including Black, Lime Green, Blue gradient, and Dark red, allowing users to express their personal style.
Performance and Storage
Equipped with 6GB or 8GB of RAM and 128GB of internal storage, the Samsung Galaxy A24 offers ample space for all your apps, photos, and files. The device runs on the Android 13 operating system, coupled with the user-friendly One UI 5.1, ensuring a smooth and responsive performance.
Powering the Galaxy A24 is the Mediatek MT8781 Helio G99 chipset, supported by the Mali-G57 MC2 GPU. This powerful combination enables seamless multitasking, efficient power management, and exceptional graphics performance. Whether you're gaming, streaming, or browsing, the Galaxy A24 delivers a lag-free experience.
Photography and Videography
Capture your moments with stunning clarity using the Samsung Galaxy A24's impressive camera setup. On the rear, you'll find a versatile triple camera system, consisting of a 50 MP wide lens, a 5 MP ultrawide lens, and a 2 MP macro lens. This setup allows you to capture breathtaking landscapes, detailed close-ups, and everything in between.
The device's 13 MP front-facing camera ensures you always look your best in selfies and video calls. Whether you're taking a quick snap or engaging in a video conference, the Galaxy A24's front camera delivers sharp and vibrant results.
Connectivity and Battery
Stay connected wherever you go with the Samsung Galaxy A24's comprehensive connectivity options. With support for Wi-Fi 802.11 a/b/g/n/ac and dual-band capabilities, you can enjoy fast and reliable internet access. Bluetooth 5.3 enables seamless pairing with other devices, while NFC (market/region dependent) offers convenient contactless transactions.
The Galaxy A24 is equipped with a 5000 mAh non-removable Li-Po battery, ensuring you have enough power to get through your day. With 25W wired charging, you can quickly recharge your device and get back to what matters most.
Enhanced Security and Sensors
Your privacy and security are paramount, which is why the Samsung Galaxy A24 incorporates advanced features to protect your data. The side-mounted fingerprint sensor provides quick and secure access to your device, ensuring that only you can unlock it.
In addition to the fingerprint sensor, the Galaxy A24 includes a range of sensors such as an accelerometer, gyro, compass, and virtual proximity sensing. These sensors enhance the overall user experience by enabling features like automatic screen rotation, precise navigation, and immersive gaming.
Price and Availability
The Samsung Galaxy A24 offers an exceptional range of features at an affordable price point. With a starting price of $174.97, it provides incredible value for money. The device is available for purchase since May 5, 2023, and can be found through various retailers and online platforms.
Expert Reviews and User Opinions
"The Samsung Galaxy A24 impresses with its vibrant display, powerful performance, and versatile camera system." – TechRadar
"With its attractive design and competitive price, the Galaxy A24 is a solid choice for budget-conscious smartphone users." – Gizmodo
"Users love the long-lasting battery life and smooth performance of the Samsung Galaxy A24." – UserReview.com
Conclusion
The Samsung Galaxy A24 is a testament to Samsung's commitment to innovation and user satisfaction. With its stunning display, powerful performance, and advanced camera system, it offers a compelling smartphone experience at an affordable price. Whether you're a tech enthusiast or a casual user, the Galaxy A24 is sure to impress. Upgrade to the Samsung Galaxy A24 and embark on a new era of smartphone innovation.
Disclaimer: The information provided in this article is based on available sources and may not be 100% accurate. Please refer to official sources for the most up-to-date and accurate information.