In the ever-evolving world of smartphones, Nokia continues to make waves with its latest release, the Nokia C32. Packed with impressive features and a sleek design, this smartphone is set to capture the attention of tech enthusiasts. In this article, we will delve into the details of the Nokia C32, exploring its specifications, performance, and overall value. Whether you're a Nokia fan or simply interested in the latest smartphone gadgets, this article will provide you with all the essential information you need.
Aesthetics and Display
The Nokia C32 boasts a stunning design that combines a glass front, glass back, and a durable plastic frame. With dimensions of 164.6 x 75.9 x 8.6 mm (6.48 x 2.99 x 0.34 in) and a weight of 199.4 g (7.02 oz), it offers a comfortable and ergonomic feel in the hand. The smartphone features a 6.5-inch IPS LCD display, providing an immersive viewing experience with a resolution of 720 x 1600 pixels and a 20:9 aspect ratio. The display's scratch-resistant glass ensures durability, allowing you to use the device without worrying about minor accidents or scratches.
Performance and Storage
Under the hood, the Nokia C32 is powered by the Unisoc SC9863A chipset, an octa-core processor consisting of 4×1.6 GHz Cortex-A55 and 4×1.2 GHz Cortex-A55 cores. This powerful combination delivers smooth performance and efficient multitasking capabilities. The smartphone comes with two options for internal storage: 64GB with either 3GB or 4GB of RAM, and 128GB with 4GB of RAM. Additionally, the device supports expandable storage via a dedicated microSDXC slot, allowing you to easily store and access your files, photos, and videos.
Camera Capabilities
The Nokia C32 is equipped with a dual-camera setup on the rear, featuring a 50 MP wide lens and a 2 MP macro lens. This setup enables you to capture stunning photos with impressive detail, whether you're taking landscape shots or up-close macro images. On the front, you'll find an 8 MP camera that ensures crisp and clear selfies. With the Nokia C32, you can unleash your creativity and capture memorable moments with ease.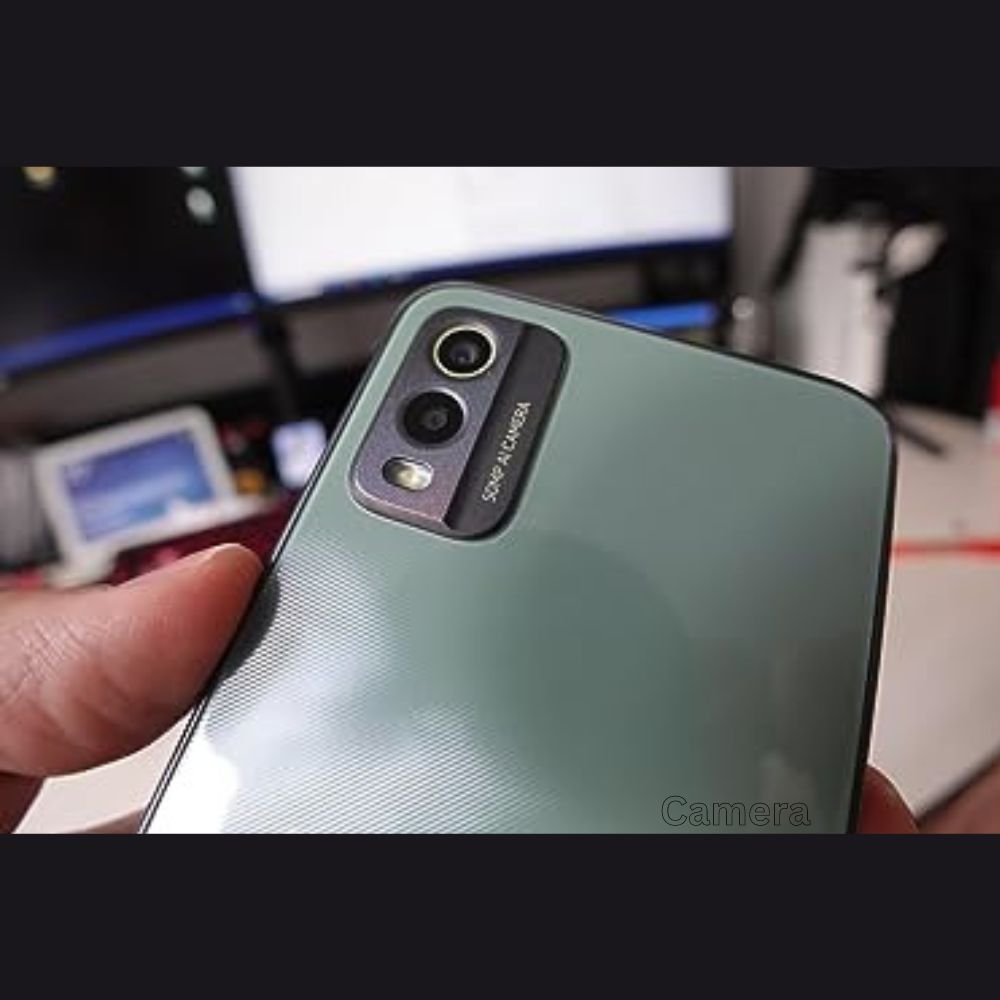 Battery Life and Charging
When it comes to battery life, the Nokia C32 doesn't disappoint. It houses a non-removable 5000 mAh Li-Po battery, providing you with all-day power to stay connected, browse the web, play games, and more. The smartphone supports 10W wired charging, allowing you to quickly recharge your device when needed. With the Nokia C32, you can enjoy uninterrupted usage without worrying about running out of battery.
Software and Connectivity
Running on the latest Android 13 (Go edition) operating system, the Nokia C32 offers a smooth and intuitive user experience. It comes with a range of pre-installed apps and features designed to enhance your productivity and entertainment. In terms of connectivity, the smartphone supports Wi-Fi 802.11 b/g/n for fast and reliable internet access. It also features Bluetooth 5.2 for seamless wireless connections to other devices. With GPS positioning, you can navigate with ease, and the inclusion of a USB Type-C 2.0 port ensures convenient and fast data transfer.
Additional Features and Sensors
The Nokia C32 incorporates various additional features and sensors to enhance usability and security. It includes a side-mounted fingerprint sensor, ensuring quick and secure access to your device. The accelerometer sensor enables automatic screen rotation, while the proximity sensor detects when the device is close to your face during calls. These features combine to provide a seamless and intuitive user experience.
Available Colors and Pricing
The Nokia C32 is available in three stylish colors: Charcoal, Autumn Green, and Beach Pink. Each color option offers a unique aesthetic appeal, allowing you to choose the one that best suits your personal style. In terms of pricing, the Nokia C32 is competitively priced at $249.00 / £99.99 / €139.00 / ₹8,799, making it an affordable option for those seeking a reliable and feature-packed smartphone.
Conclusion
In conclusion, the Nokia C32 is a standout smartphone that combines style, performance, and affordability. With its impressive camera capabilities, long-lasting battery life, and sleek design, it offers a compelling choice for tech enthusiasts and Nokia fans alike. Whether you're capturing stunning photos, browsing the web, or staying connected with friends and family, the Nokia C32 delivers on all fronts. Stay ahead of the smartphone gadget news and get your hands on the Nokia C32 to experience its exceptional features firsthand.