The Motorola Moto G14, a highly anticipated smartphone, was officially released on August 8, 2023. Packed with impressive features and a sleek design, this device is set to make waves in the smartphone market. In this comprehensive review, we will delve into the key specifications, design elements, camera capabilities, battery life, and more to provide you with a complete overview of the Motorola Moto G14.
Design and Display
The Motorola Moto G14 boasts a stylish and ergonomic design that is sure to turn heads. With dimensions of 161.5 x 73.8 x 8 mm and weighing just 177 grams, it is both compact and lightweight, making it comfortable to hold and use. The device sports a glass front (Panda glass), a plastic frame, and a plastic back, giving it a premium look and feel.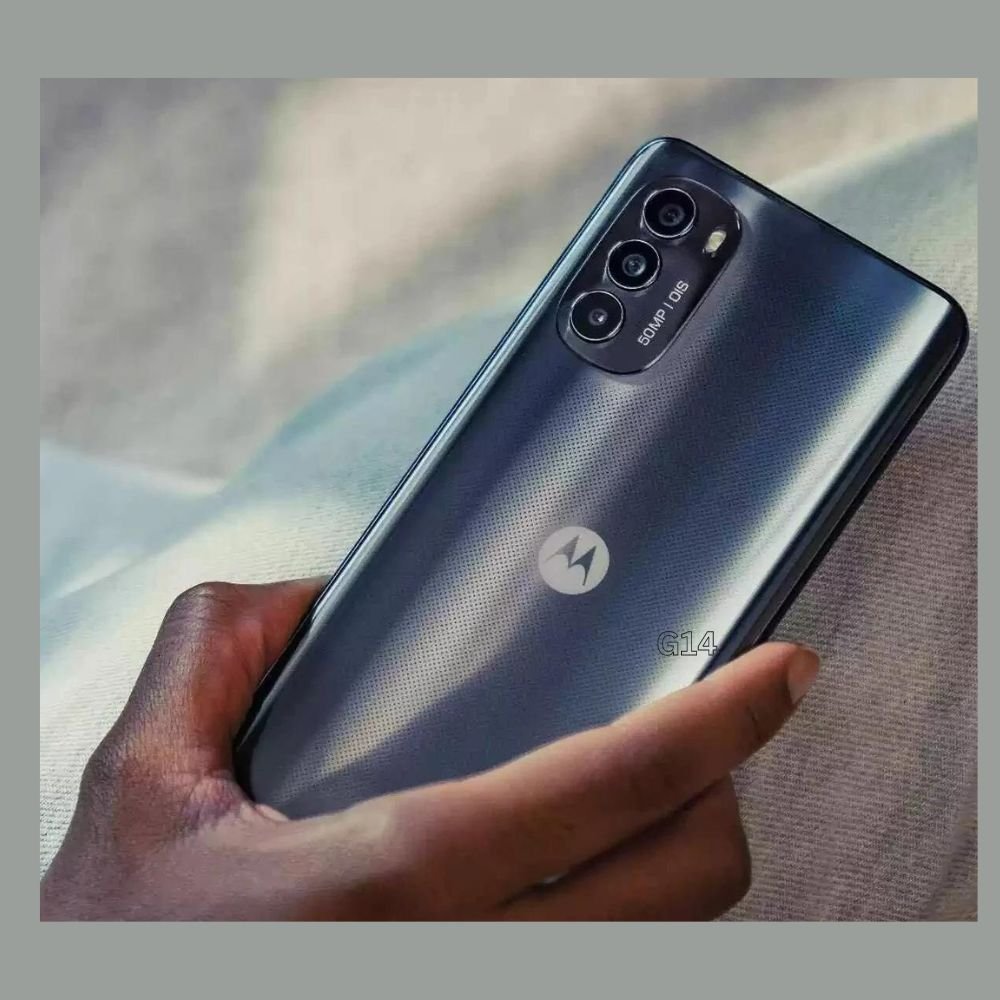 Equipped with a 6.5-inch IPS LCD display, the Moto G14 offers an immersive viewing experience. The screen has a resolution of 1080 x 2400 pixels and a pixel density of 405 PPI, ensuring sharp and vibrant visuals. With a screen-to-body ratio of approximately 85.6%, you can enjoy a wide viewing area for all your multimedia needs.
Performance and Storage
Under the hood, the Motorola Moto G14 is powered by the Unisoc Tiger T616 Octa-core processor, coupled with the Mali-G57 MP1 GPU. This combination delivers smooth performance and efficient multitasking capabilities, allowing you to seamlessly navigate through apps, games, and other tasks.
The device comes with 4 GB of RAM, providing ample memory for running multiple applications simultaneously. Additionally, it offers 128 GB of internal storage, giving you plenty of space to store all your photos, videos, apps, and files. If you require even more storage, the Moto G14 supports expandable storage via a dedicated microSDXC slot.
Camera Features
Capture stunning photos and videos with the Motorola Moto G14's impressive camera setup. On the rear, you'll find a dual-camera system consisting of a 50 MP wide lens and a 2 MP macro lens. This combination allows you to take detailed shots with enhanced depth of field and stunning close-up shots of tiny subjects.
The rear camera setup is complemented by LED flash, HDR, and panorama features, enabling you to capture high-quality images in various lighting conditions. On the front, there is an 8 MP wide camera for capturing beautiful selfies and engaging in video calls with friends and family.
Battery Life and Charging
With its non-removable 5000 mAh Li-Po battery, the Motorola Moto G14 offers impressive battery life that will keep you powered throughout the day. Whether you're browsing the web, streaming videos, or playing games, you can rely on this device to keep up with your demands.
The Moto G14 supports 15W wired charging, ensuring that you can quickly recharge your device whenever needed. In certain regions, such as India, the device even supports 20W wired charging, allowing for an even faster charging experience.
Operating System and Connectivity
Out of the box, the Motorola Moto G14 runs on the latest version of the Android operating system, Android 13. This ensures that you have access to the latest features, enhancements, and security updates from Google. The device also comes with a range of connectivity options, including Wi-Fi 802.11 a/b/g/n/ac, dual-band, Bluetooth 5.0, and GPS for accurate location tracking.
Additional Features
The Moto G14 includes a range of additional features to enhance your smartphone experience. It features a side-mounted fingerprint sensor, providing secure and convenient unlocking of your device. Other sensors such as accelerometer, gyro, and proximity sensor are also present, enabling various functionalities and interactions.
Price and Availability
The Motorola Moto G14 is available in a range of attractive colors, including Steel Gray, Sky Blue, Butter Cream, and Pale Lilac. As for the pricing, the device is competitively priced at €149.00, offering great value for its impressive specifications and features.
Please note that the information provided in this review is based on available data and may be subject to change. For the most accurate and up-to-date information, we recommend referring to the official Motorola website or authorized retailers.
In conclusion, the Motorola Moto G14 is a feature-packed smartphone that offers a compelling combination of performance, design, camera capabilities, and battery life. With its affordable price point, it is a compelling option for those seeking a reliable and versatile smartphone. Stay tuned for further updates and news on Motorola's latest innovations.