In the world of technology, Apple has always been at the forefront of innovation. With each new release, they continue to push the boundaries of what is possible in a smartphone. The highly anticipated Apple iPhone 15 is no exception. Packed with cutting-edge features and advanced technology, the iPhone 15 promises to revolutionize the way we use our smartphones. In this article, we will delve into the specifications, design, and features of the iPhone 15, and explore why it is generating so much buzz in the gadget news world.
Design and Display
The iPhone 15 boasts a sleek and elegant design, with a glass front and back, and an aluminum frame. It is available in five stunning colors: Black, Blue, Green, Yellow, and Pink. The device is IP68 dust and water-resistant, capable of withstanding submersion in water up to 6 meters for 30 minutes. This ensures the durability and longevity of the device, making it suitable for everyday use.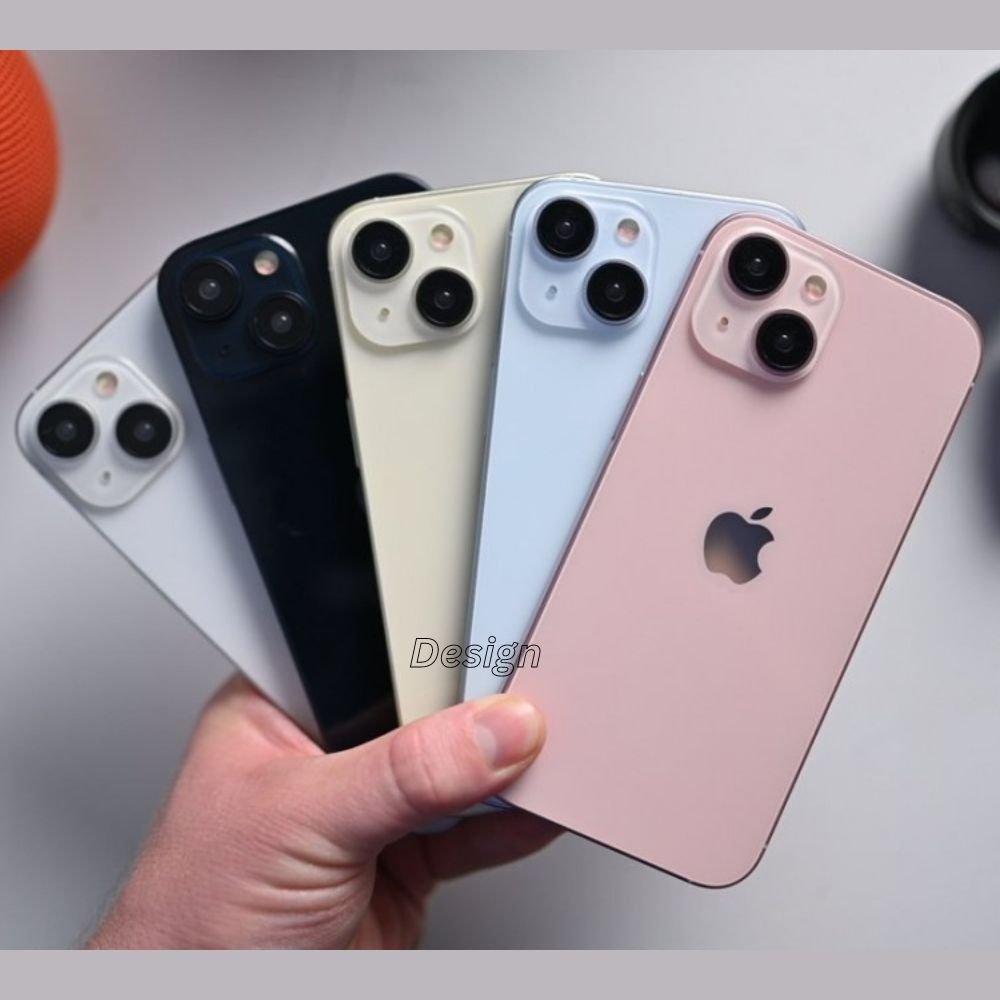 The display of the iPhone 15 is a true masterpiece. It features a Super Retina XDR OLED panel, which supports HDR10 and Dolby Vision. With a resolution of 1179 x 2556 pixels and a pixel density of approximately 461 ppi, the display offers vibrant and sharp visuals. The screen-to-body ratio is an impressive 86.4%, providing an immersive viewing experience. Additionally, the display is protected by Ceramic Shield glass, developed by Corning, making it four times more resistant to accidental drops.
Performance and Speed
Under the hood, the iPhone 15 is powered by the highly advanced Apple A16 Bionic chip, manufactured using a 4 nm process. This chip ensures lightning-fast performance and efficient power consumption. The CPU consists of a Hexa-core configuration, with two high-performance cores called Everest and four energy-efficient cores known as Sawtooth. This combination provides a perfect balance between performance and battery life.
The GPU of the iPhone 15 is a five-core graphics processor, developed by Apple. It delivers exceptional graphics performance, enabling smooth gameplay and immersive augmented reality experiences. Whether you're a gamer or a creative professional, the iPhone 15 will handle even the most demanding tasks with ease.
Connectivity and Network
The iPhone 15 supports a wide range of network technologies, including GSM, CDMA, HSPA, EVDO, LTE, and 5G. This ensures seamless connectivity and fast internet speeds, regardless of your location. The device is equipped with dual SIM capabilities, allowing you to use multiple numbers simultaneously. The precise network bands supported by each iPhone 15 variant may vary depending on the region.
Camera Capabilities
The camera system of the iPhone 15 is truly remarkable. It features a dual-camera setup on the rear, consisting of a 48 MP wide lens with an f/1.6 aperture and a 12 MP ultra-wide lens with a 120˚ field of view. These lenses work in harmony to capture stunning photos with rich colors and exceptional detail. The sensor-shift optical image stabilization ensures steady shots, even in challenging lighting conditions. Additionally, the iPhone 15 supports 4K video recording at various frame rates, including 24, 25, 30, and 60fps.
On the front, there is a 12 MP selfie camera with an f/1.9 aperture. It is capable of capturing high-quality selfies, and it also supports 4K video recording. The iPhone 15 is equipped with advanced features like HDR and Cinematic mode, which add depth and creativity to your photos and videos.
Storage and Memory
The iPhone 15 offers ample storage options to cater to different user needs. It is available in three variants: 128GB, 256GB, and 512GB. This allows you to store all your photos, videos, apps, and files without worrying about running out of space. The device is equipped with 6GB of RAM, ensuring smooth multitasking and efficient performance.
Battery Life and Charging
The iPhone 15 is powered by a non-removable Li-Ion battery, which provides all-day battery life. It supports fast charging, allowing you to charge up to 50% of the battery in just 30 minutes. Additionally, the iPhone 15 is compatible with MagSafe wireless charging, which offers a convenient and efficient way to charge your device. With the support of 15W wireless charging, you can quickly top up your battery without the hassle of cables.
Software and Features
The iPhone 15 runs on iOS 17, the latest operating system developed by Apple. iOS 17 introduces a range of new features and improvements, including enhanced privacy settings, redesigned widgets, and an improved Siri experience. The operating system is designed to work seamlessly with the iPhone 15's hardware, providing a smooth and intuitive user experience.
Price and Availability
The iPhone 15 is set to be released on September 22, 2023, with pre-orders starting on September 12, 2023. The pricing of the device may vary depending on the storage capacity and region. As with any Apple product, the iPhone 15 is expected to have a premium price tag, starting at approximately 950 EUR.
Conclusion
The Apple iPhone 15 is a true testament to Apple's commitment to innovation and excellence. With its stunning design, powerful performance, and advanced camera capabilities, it sets a new standard for smartphones. Whether you're a tech enthusiast, a professional, or simply someone who appreciates cutting-edge technology, the iPhone 15 is sure to impress. Stay tuned for more updates and reviews as the release date approaches, and get ready to experience the future of smartphones with the Apple iPhone 15.
Disclaimer: The information provided in this article is based on pre-release specifications and may be subject to change. We recommend checking Apple's official website for the most up-to-date information.