The Apple iPhone 15 Pro has once again raised the bar for smartphone technology. Packed with cutting-edge features and a sleek design, this device is set to revolutionize the way we use our phones. In this article, we will delve into the various aspects of the iPhone 15 Pro, from its network capabilities to its powerful camera system. Join us as we explore the future of mobile technology.
Network Technology
The iPhone 15 Pro supports a wide range of network technologies, ensuring seamless connectivity wherever you go. With versions tailored for different regions, including international, USA, Canada, Japan, China, and Hong Kong, this device is compatible with various GSM, CDMA, HSPA, EVDO, LTE, and 5G bands. Whether you're traveling or staying local, the iPhone 15 Pro has you covered.
Display and Design
The iPhone 15 Pro boasts a stunning LTPO Super Retina XDR OLED display that offers a 120Hz refresh rate, HDR10, Dolby Vision, and a peak brightness of up to 2000 nits. With a size of 6.1 inches and a screen-to-body ratio of approximately 88.2%, this device provides an immersive viewing experience. The display is protected by Ceramic Shield glass, ensuring durability and resistance to scratches.
In terms of design, the iPhone 15 Pro features a sleek and elegant look. It has a glass front and back, both made with Corning glass, and a titanium frame (grade 5) that adds to its durability. The device is IP68 dust and water-resistant, capable of withstanding submersion up to 6 meters for 30 minutes. It also supports Apple Pay, allowing for convenient and secure transactions.
Performance and Operating System
Powering the iPhone 15 Pro is the highly advanced Apple A17 Pro chipset, built on a 3nm process. This chipset, coupled with a hexa-core CPU and a 6-core Apple GPU, delivers exceptional performance and smooth multitasking capabilities. The device runs on iOS 17, Apple's latest operating system, which offers a seamless user experience and a range of innovative features.
Memory and Storage
The iPhone 15 Pro comes in various internal storage options, including 128GB, 256GB, 512GB, and 1TB, all of which are paired with 8GB of RAM. This ample storage capacity ensures that you have enough space to store your photos, videos, and apps without worrying about running out of memory. With the iPhone 15 Pro, you can carry your digital world with you wherever you go.
Camera System
One of the standout features of the iPhone 15 Pro is its powerful camera system. Equipped with a triple camera setup, including a 48 MP wide lens, a 12 MP telephoto lens with 3x optical zoom, and a 12 MP ultrawide lens, this device allows you to capture stunning photos and videos with remarkable detail and clarity. The camera system is further enhanced by sensor-shift optical image stabilization (OIS) and dual pixel phase detection autofocus (PDAF), ensuring sharp and steady shots.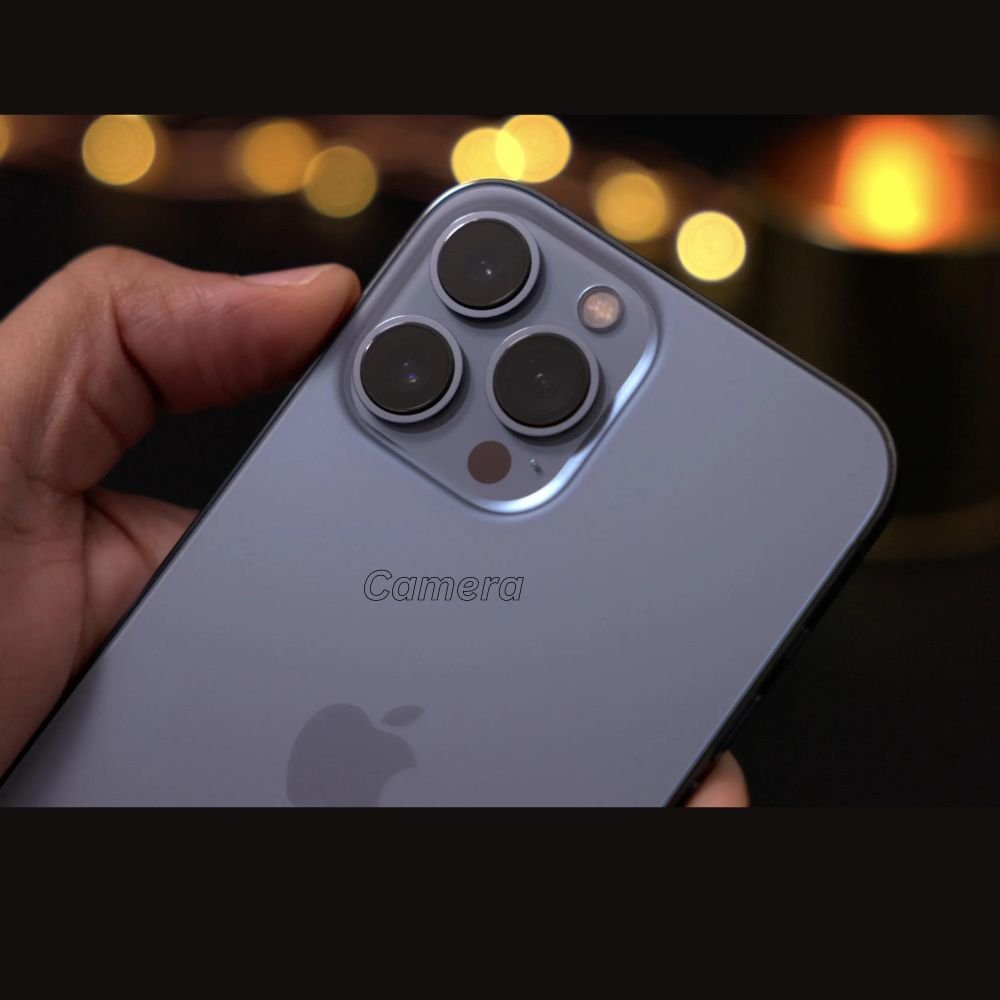 The iPhone 15 Pro also features a Time-of-Flight (TOF) 3D LiDAR scanner, which enables advanced depth sensing and augmented reality (AR) capabilities. With this scanner, you can take your photography and AR experiences to the next level, unleashing your creativity like never before.
Connectivity and Battery Life
The iPhone 15 Pro offers a wide range of connectivity options to keep you connected at all times. It supports Wi-Fi 802.11 a/b/g/n/ac/6e, allowing for faster and more stable internet connections. Bluetooth 5.3 enables seamless pairing with compatible devices, while GPS, GLONASS, GALILEO, BDS, and QZSS ensure accurate positioning. The device also features NFC for convenient contactless payments.
When it comes to battery life, the iPhone 15 Pro is equipped with a long-lasting, non-removable Li-Ion battery. With fast wired charging, you can charge up to 50% in just 30 minutes. The device also supports wireless charging, with MagSafe offering 15W charging and Qi compatibility providing 7.5W charging. Stay powered up throughout the day with the iPhone 15 Pro.
Additional Features
The iPhone 15 Pro is packed with additional features that enhance the user experience. It includes Face ID for secure and convenient biometric authentication, allowing you to unlock your device with just a glance. The device also incorporates an accelerometer, gyro, proximity sensor, compass, and barometer, providing a range of functionalities and enhancing its overall usability.
With Ultra Wideband 2 (UWB) support, the iPhone 15 Pro enables precise spatial awareness and advanced location-based features. Additionally, it offers emergency SOS via satellite, allowing for SMS sending and receiving even in remote areas. These features make the iPhone 15 Pro not just a smartphone but a reliable companion in any situation.
Price and Availability
The iPhone 15 Pro is set to be released on September 22, 2023, with a starting price of approximately 1200 EUR. Please note that prices may vary depending on the region and storage capacity chosen. Stay tuned for more updates on availability and pricing in your area.
Conclusion
The Apple iPhone 15 Pro is a game-changer in smartphone technology. With its advanced features, powerful camera system, and sleek design, it sets a new standard for mobile devices. Whether you're a photography enthusiast, a tech-savvy professional, or simply someone who appreciates cutting-edge gadgets, the iPhone 15 Pro is sure to impress. Stay ahead of the curve with the iPhone 15 Pro and experience the future of mobile technology.