The smartphone industry is constantly evolving, with new gadgets hitting the market every month. One brand that has been making waves in recent years is Realme. Known for its innovative and feature-packed devices, Realme has gained a loyal following among tech enthusiasts. And now, the highly anticipated Realme 11 5G is set to take the smartphone world by storm.
Launch Date and Pre-Order Details
Realme recently announced that the Realme 11 5G, along with its sibling device, the Realme 11x 5G, will be launching in India on August 23. These latest additions to the Realme numbered series are expected to build upon the success of their predecessors, the Realme 11 Pro and Realme 11 Pro+.
According to a report by svztechinfo, pre-orders for the Realme 11 5G and Realme 11x 5G will go live on August 23 and will be available until August 28. The actual sale is expected to commence on August 29. As an added incentive, customers who pre-order the Realme 11 5G will receive a complimentary pair of Realme Buds Wireless 2 Neo earphones, valued at Rs 1,299. On the other hand, those who opt for the Realme 11x 5G pre-order will be gifted a pair of Realme Buds 2 worth Rs 599.
Unleashing the Power of 5G
One of the key highlights of the Realme 11 5G is its support for 5G connectivity. With lightning-fast download and upload speeds, 5G offers users a seamless browsing and streaming experience. Whether you're downloading large files or streaming high-definition videos, the Realme 11 5G ensures that you stay connected at high speeds.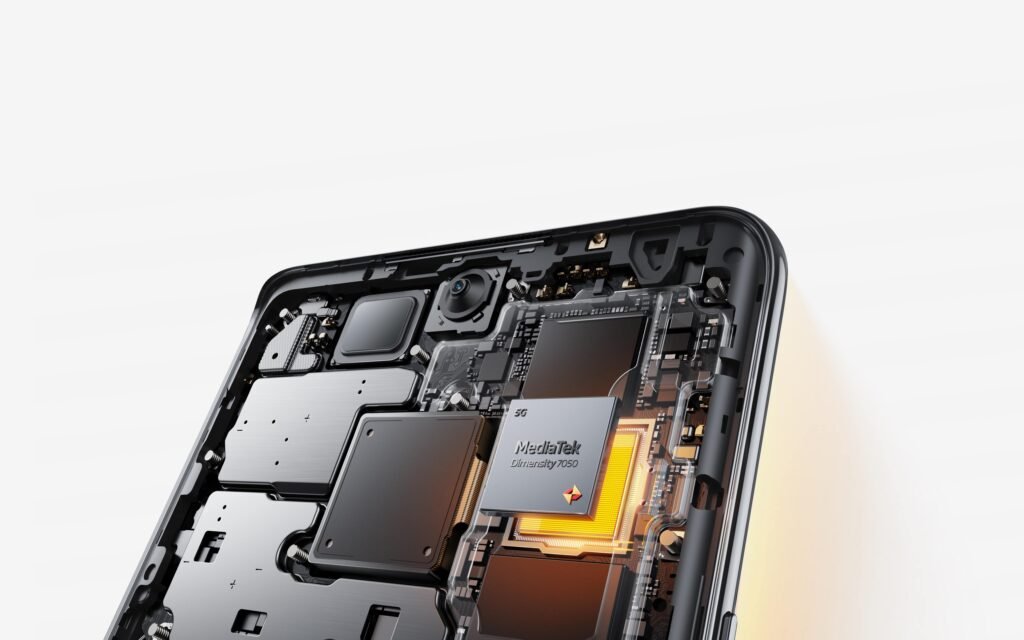 Cutting-Edge Specifications
The Realme 11 5G is equipped with the powerful MediaTek Dimensity 6100+ SoC, which ensures smooth and efficient performance. Its 6.72-inch FHD+ IPS LCD display, with a 120Hz refresh rate, delivers stunning visuals and an immersive viewing experience. Whether you're gaming or watching movies, the Realme 11 5G offers vibrant colors and sharp details.
In terms of camera capabilities, the Realme 11 5G doesn't disappoint. It boasts a 108MP primary sensor, accompanied by a 2MP depth sensor with LED flash. This combination allows for stunning photography, capturing every detail with precision. For selfie enthusiasts, the Realme 11 5G features a 16MP AI front camera, ensuring that your selfies are always on point.
To power all these features, the Realme 11 5G is equipped with a 5000mAh battery. Depending on your usage, this should easily last you throughout the day. Additionally, the device supports 67W fast charging, ensuring that you spend less time waiting for your phone to charge and more time enjoying its features.
Memory Configurations and Colors
Realme understands that every user has different storage needs. That's why the Realme 11 5G offers two memory configurations: 8GB+128GB and 8GB+256GB. With ample storage space, you can store all your photos, videos, and apps without worrying about running out of space. The device is available in two elegant color options: Glory Gold and Glory Black, allowing you to choose the one that suits your style.
Realme 11x 5G: A Worthy Sibling
Alongside the Realme 11 5G, the Realme 11x 5G is also set to make its debut. Sharing many similar features with its sibling, the Realme 11x 5G offers a slightly different camera setup. It sports a 64MP primary sensor, accompanied by a 2MP depth sensor with LED flash. The front camera on the Realme 11x 5G is an 8MP AI camera, perfect for capturing stunning selfies.
Memory configurations for the Realme 11x 5G include 6GB+128GB and 8GB+256GB options. The device comes in two attractive color options: Purple Dawn and Midnight Black. With its impressive specifications and design, the Realme 11x 5G is sure to appeal to smartphone enthusiasts.
Realme UI: A User-Friendly Experience
Both the Realme 11 5G and Realme 11x 5G run on Android 13 with Realme UI on top. Realme UI offers a clean and intuitive user interface, making it easy for users to navigate through their devices. With a host of customization options and useful features, Realme UI enhances the overall user experience, allowing you to personalize your device to suit your needs.
Connectivity and Security Features
The Realme 11 5G and Realme 11x 5G offer a wide range of connectivity options, including 5G, 4G LTE, Bluetooth, NFC, GPS, and a USB Type-C port. Whether you're transferring files or connecting to other devices, these smartphones ensure seamless connectivity.
When it comes to security, both devices feature a side-mounted fingerprint sensor. This allows for convenient and secure unlocking of your device, ensuring that your data remains safe and protected.
Conclusion: The Future is Here
With the launch of the Realme 11 5G and Realme 11x 5G, Realme continues to push the boundaries of what a smartphone can do. Packed with cutting-edge features, powerful performance, and stylish designs, these devices are set to redefine the smartphone experience. Whether you're a photography enthusiast, a gaming aficionado, or simply someone who wants a reliable and feature-packed smartphone, the Realme 11 5G and Realme 11x 5G are sure to impress.
So mark your calendars for August 23 and be ready to pre-order your favorite device. With the added bonuses of free earphones and the power of 5G, the Realme 11 5G and Realme 11x 5G are truly game-changers in the world of smartphones. Get ready to explore the future with Realme!