In the fast-paced world of technology, smartphones have become an indispensable part of our lives. They are no longer just communication devices; they have evolved into powerful gadgets that offer a multitude of features and capabilities. One such smartphone that has been making waves in the gadget news is the Tecno Camon 20 Premier. In this article, we will dive deep into the features, specifications, and overall performance of this remarkable device.
A Closer Look at the Tecno Camon 20 Premier
The Tecno Camon 20 Premier is a flagship smartphone that offers a seamless user experience. It boasts a stunning 6.67-inch AMOLED display with a resolution of 1080 x 2400 pixels, providing vibrant colors and sharp visuals. The device is powered by the Mediatek Dimensity 8050 processor, ensuring smooth and lag-free performance. With 8 GB of RAM and 512 GB of internal storage, users can expect ample space for their apps, files, and media.
Captivating Design and Display
One of the standout features of the Tecno Camon 20 Premier is its sleek and elegant design. The device features a glass front and a leather back, giving it a premium and sophisticated look. Its slim profile, measuring just 8.2mm in thickness, ensures a comfortable grip and effortless handling.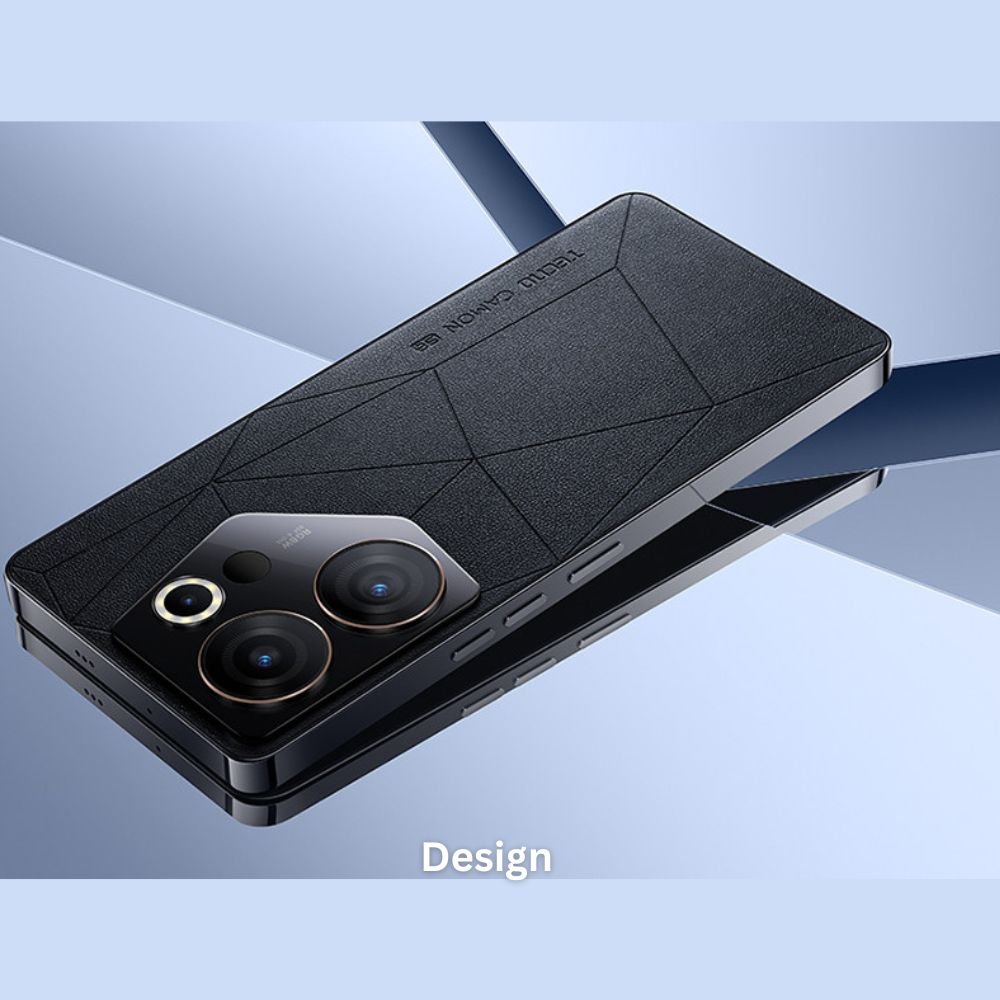 The Camon 20 Premier showcases a 6.67-inch AMOLED display, which offers immersive visuals with its 1080 x 2400 pixel resolution. The display provides sharp details and vibrant colors, making it perfect for watching movies, playing games, and browsing content. Additionally, the device incorporates an always-on display feature, allowing users to conveniently check the time and notifications without unlocking their phones.
Powerful Camera Capabilities
The Tecno Camon 20 Premier is equipped with a triple camera setup on the rear side, consisting of a 50 MP wide lens, a 108 MP ultrawide lens, and a 2 MP depth sensor. This powerful combination ensures that users can capture stunning photos with exceptional clarity and detail. The device also offers various camera features such as HDR, panorama, and a ring-LED flash, allowing for creative and professional-looking shots even in low-light conditions.
On the front, the Camon 20 Premier boasts a 32 MP wide lens, perfect for capturing high-quality selfies. The front camera also features a dual-LED flash, ensuring well-lit and vibrant self-portraits even in dimly lit environments.
Cutting-Edge Performance and Software
Powered by the Mediatek Dimensity 8050 processor and Mali-G77 MC9 GPU, the Camon 20 Premier delivers exceptional performance and handles resource-intensive tasks with ease. Whether you're multitasking, gaming, or streaming media, this smartphone ensures smooth and lag-free performance.
Running on Android 13 with HIOS 13, the Camon 20 Premier offers a user-friendly and intuitive interface. The operating system provides access to a wide range of apps, features, and customization options, allowing users to personalize their smartphone experience.
Long-Lasting Battery and Connectivity
The Tecno Camon 20 Premier is fueled by a powerful 5000 mAh Li-Po battery, ensuring all-day usage without the need for frequent charging. Additionally, the device supports 45W wired charging, allowing for quick and efficient charging when needed.
In terms of connectivity, the Camon 20 Premier offers Wi-Fi 802.11 a/b/g/n/ac, dual-band, Bluetooth 5.2, GPS, NFC, and FM radio. These connectivity options ensure seamless connectivity and easy sharing of data between devices.
Enhanced Security and Sensors
The Tecno Camon 20 Premier prioritizes user security with its under-display optical fingerprint sensor. This advanced technology ensures quick and secure access to the device, providing peace of mind for users. In addition to the fingerprint sensor, the smartphone also features an accelerometer, gyro, proximity, and compass sensors, enhancing the overall user experience.
Pricing and Availability
The Tecno Camon 20 Premier is available in two stunning color options: Dark Welkin and Serenity Blue. It is priced competitively at ₹29,999, making it an attractive option for smartphone enthusiasts looking for the perfect blend of style and functionality.
Conclusion
The Tecno Camon 20 Premier is a remarkable smartphone that offers a premium user experience. With its captivating design, powerful camera capabilities, cutting-edge performance, and long-lasting battery, it is a device that stands out in the crowded smartphone market. Whether you're a photography enthusiast, a gaming enthusiast, or simply someone who values a reliable and feature-rich smartphone, the Tecno Camon 20 Premier is a device worth considering.
So, if you're in search of a smartphone that combines style, performance, and innovation, look no further than the Tecno Camon 20 Premier. It is a device that promises to elevate your smartphone experience to new heights.