Smartwatches have become an essential accessory for tech-savvy individuals who seek convenience and functionality on their wrists. Samsung, a leader in the tech industry, has consistently delivered innovative and feature-packed smartwatches. The eagerly anticipated Samsung Galaxy Watch6 series is set to take the market by storm with its cutting-edge features and upgraded capabilities. In this article, we will delve into the exciting details surrounding the Samsung Galaxy Watch6, including its design, size options, performance, and advanced health tracking features.
Design and Size Variants
The Samsung Galaxy Watch6 series boasts a sleek and stylish design that seamlessly combines fashion with functionality. According to leaked renders shared by Winfuture, the Galaxy Watch6 will be available in three captivating hues: silver, black, and beige. Additionally, Samsung offers consumers the choice between two size variants, catering to different wrist sizes and preferences. The 40mm variant is perfect for those who prefer a more compact and lightweight smartwatch, while the 44mm variant provides a larger display for enhanced visibility and interaction.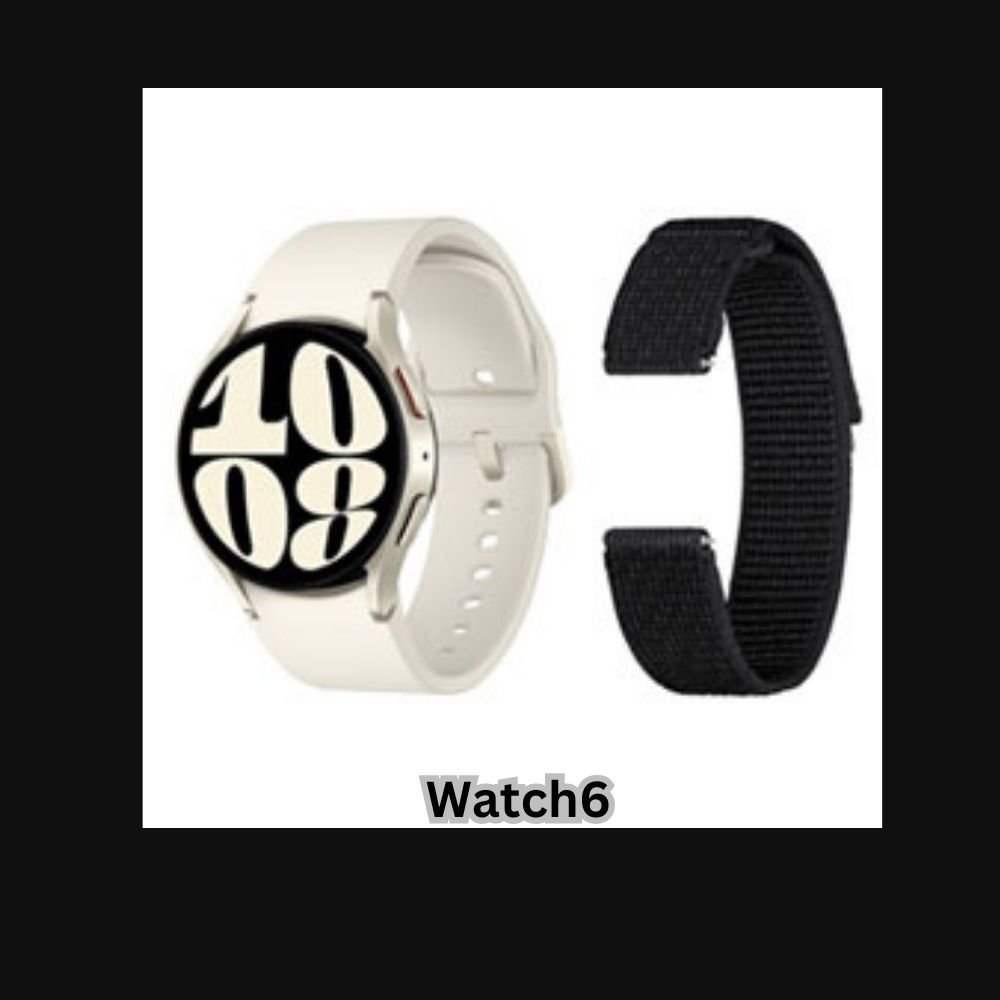 For those who appreciate the classic appeal of a rotating bezel, Samsung has introduced the Galaxy Watch6 Classic. This variant will be available in two sizes, namely 43mm and 47mm, and limited to the timeless color options of black and silver. The reintroduction of the rotating bezel adds a touch of nostalgia while offering users a convenient way to navigate through the watch's interface.
Performance and Connectivity
The Samsung Galaxy Watch6 series is equipped with the powerful Exynos W930 SoC, as revealed by recent findings on the Bluetooth SIG website. This cutting-edge chipset, built on a 5nm process, ensures optimal performance and efficiency. The Galaxy Watch6 series is expected to offer a smooth and responsive user experience, allowing users to effortlessly navigate through apps and enjoy seamless connectivity.
One notable feature of the Galaxy Watch6 series is its optional integrated LTE modem. This enables the smartwatches to maintain internet connectivity even when not paired with a smartphone. Users can stay connected, receive notifications, and stream music directly from their smartwatches, providing a truly independent experience.
Operating System and User Interface
Samsung's commitment to providing an exceptional user experience is evident in the choice of operating system and user interface for the Galaxy Watch6 series. These smartwatches will run on the highly anticipated OneUI 5 Watch, based on the latest version of Wear OS 4. This collaboration between Samsung and Google brings together the best of both worlds, combining Samsung's intuitive interface with the extensive app ecosystem of Wear OS.
The OneUI 5 Watch offers a user-friendly interface, making it easy for both new and experienced smartwatch users to navigate through the watch's features and settings. Users can customize their watch faces, access their favorite apps with a simple swipe, and enjoy seamless integration with their Samsung smartphones and other compatible devices.
Activity and Health Tracking Features
Samsung has always prioritized health and fitness tracking in its smartwatches, and the Galaxy Watch6 series is no exception. These smartwatches are packed with advanced sensors and features that cater to the needs of fitness enthusiasts and health-conscious individuals.
The Galaxy Watch6 series offers comprehensive activity tracking capabilities, including accurate heart rate monitoring, sleep tracking, and built-in GPS. Users can keep track of their workouts, monitor their heart rate zones, and analyze their sleep patterns to make informed decisions about their health and well-being.
In addition to the standard fitness features, the Galaxy Watch6 series introduces exciting new health tracking capabilities. The inclusion of an ECG certification allows users to monitor their heart rhythm and detect any irregularities. Moreover, the Galaxy Watch6 series is equipped with a blood pressure monitor, providing users with valuable insights into their cardiovascular health.
Battery Life and Charging
Battery life is a crucial aspect of any smartwatch, and Samsung has made significant improvements in this area for the Galaxy Watch6 series. According to reports, the 40mm variant of the Galaxy Watch6 will be equipped with a 300mAh battery, ensuring extended usage throughout the day. For users who prefer a larger display and extended battery life, the 44mm variant and the Galaxy Watch6 Classic will feature a larger 425mAh battery.
Charging the Galaxy Watch6 series is a breeze thanks to its wireless charging capabilities. With support for 10W wireless charging, users can conveniently place their smartwatch on a compatible charging pad or dock to replenish its battery. This eliminates the hassle of dealing with tangled cables and ensures a seamless charging experience.
Additional Features and Connectivity Options
The Samsung Galaxy Watch6 series offers a range of additional features and connectivity options to enhance the overall user experience. These smartwatches are equipped with a variety of sensors, including an accelerometer, gyroscope, compass, barometer, and thermometer for skin temperature monitoring. These sensors enable users to track their daily activities, measure altitude, and even monitor changes in their body temperature.
Connectivity options on the Galaxy Watch6 series include Wi-Fi 802.11 a/b/g/n for seamless internet access, Bluetooth 5.3 for quick and reliable pairing with compatible devices, and NFC for convenient contactless payments using Samsung Pay. The inclusion of multiple positioning systems, such as GPS, GLONASS, GALILEO, and BDS, ensures accurate location tracking for outdoor activities and navigation.
Price and Availability
As of now, Samsung has not officially announced the price and availability details for the Galaxy Watch6 series. However, based on industry rumors and previous pricing patterns, it is expected that the Galaxy Watch6 series will be competitively priced, offering consumers excellent value for their money. Stay tuned for official announcements from Samsung regarding the release date and pricing information for the Galaxy Watch6 series.
Conclusion
The Samsung Galaxy Watch6 series is poised to be a game-changer in the smartwatch market. With its sleek design, range of size options, powerful performance, and advanced health tracking features, the Galaxy Watch6 series is set to impress both tech enthusiasts and fitness enthusiasts alike. Whether you're looking for a stylish accessory or a comprehensive fitness companion, the Samsung Galaxy Watch6 series is an excellent choice. Keep an eye out for official announcements from Samsung for more information on pricing and availability, and get ready to experience the future of smartwatches with the Galaxy Watch6 series.