In the ever-evolving world of smartphones, Samsung has been a prominent player, consistently pushing the boundaries of innovation. The Samsung Galaxy S series has garnered significant attention and acclaim, captivating tech enthusiasts and consumers alike. With the release of the much-anticipated Samsung Galaxy S23, Samsung aims to redefine smartphone technology once again. In this article, we will delve into the latest news and rumors surrounding this upcoming smartphone gadget.
Samsung Galaxy S23 FE: A Closer Look
Samsung has a reputation for offering different variants of their flagship devices, catering to various consumer preferences and budgets. Following the launch of the Galaxy S23, Samsung is expected to introduce the Galaxy S23 FE in September. While Samsung has not officially confirmed the launch date, recent developments have brought us closer to its unveiling.
Bluetooth Certification: A Step Forward
A significant milestone in the pre-launch process of any smartphone is Bluetooth certification. In the case of the Samsung Galaxy S23 FE, Bluetooth SIG has certified six different variants, each with its own unique model code: SM-S711B, SM-S711B_DS, SM-S7110, SM-S711U1, SM-S711W, and SM-S711U. This certification assures consumers that the Galaxy S23 FE will feature Bluetooth 5.3 connectivity, promising improved data transfer speeds and enhanced wireless capabilities.
Design and Aesthetics
Leaked renders of the Samsung Galaxy S23 FE give us a glimpse into its design and aesthetics. The smartphone is expected to bear a resemblance to the Galaxy A54, showcasing Samsung's commitment to a sleek and modern design language. The leaked images, courtesy of renowned leakster OnLeaks and Smartprix, suggest that the Galaxy S23 FE will feature a stunning display and a premium build quality.
Performance Powerhouse
One of the most crucial aspects of any smartphone is its performance capabilities. The Samsung Galaxy S23 FE is rumored to be equipped with a powerful Exynos 2200 SoC, as confirmed by its appearance on Geekbench. However, in the United States, the variant is expected to feature the Snapdragon 8 Gen 1 chip, ensuring optimal performance and responsiveness for users in different regions.
Display and Battery Life
The Samsung Galaxy S23 FE is anticipated to sport a vibrant 6.4″ FHD+ 120Hz Dynamic AMOLED display. This high refresh rate promises smooth scrolling and enhanced visual experiences, catering to the needs of gamers, multimedia enthusiasts, and productivity-oriented users alike. To sustain this power-hungry display, the smartphone will house a substantial 4,500 mAh battery, ensuring prolonged usage without the need for frequent recharging.
Storage and Memory
In terms of storage and memory, the Samsung Galaxy S23 FE aims to offer versatility and ample space for users' needs. The smartphone is expected to be available in two configurations: 6GB of RAM with 128GB of internal storage, and 8GB of RAM with 256GB of internal storage. This allows users to choose the variant that best suits their multitasking and storage requirements.
Camera Capabilities
The Samsung Galaxy S23 FE is set to impress photography enthusiasts with its versatile camera setup. The smartphone is rumored to feature four cameras, including a 50MP primary camera with optical image stabilization (OIS) for sharp and clear images. Additionally, an 8MP ultrawide lens will provide a wider field of view, while a 12MP telephoto lens will enable users to capture detailed zoomed-in shots. The device will also feature a 10MP front-facing camera for stunning selfies and video calls.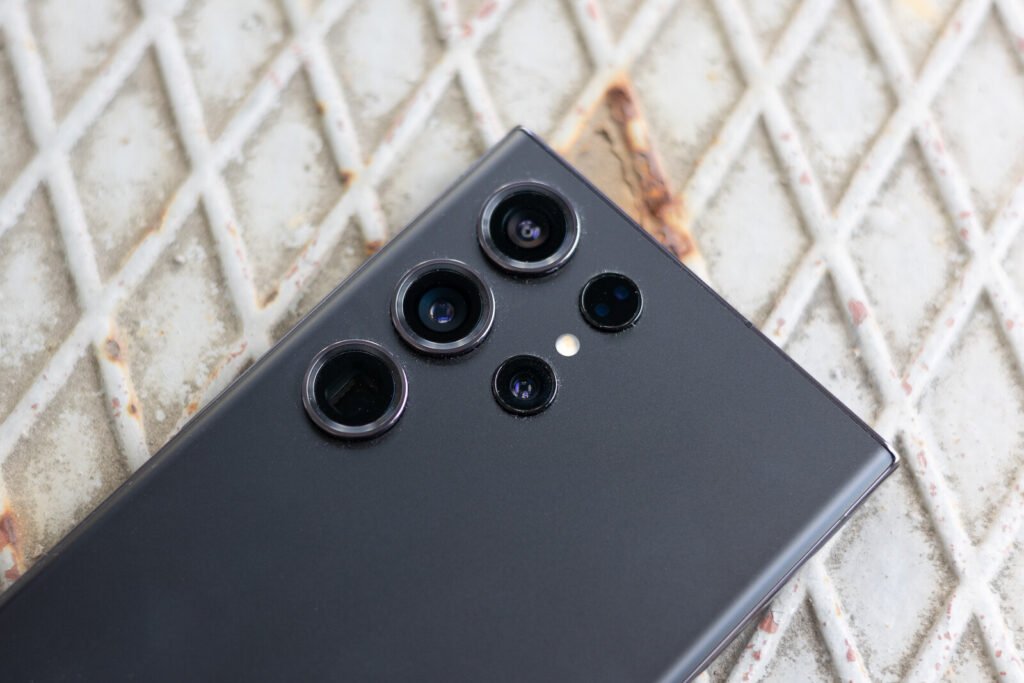 Additional Features and Connectivity
Apart from its core functionalities, the Samsung Galaxy S23 FE is expected to come with a range of additional features. These may include an array of sensors such as an under-display fingerprint scanner for convenient and secure biometric authentication. Furthermore, the smartphone will support fast charging capabilities, with reports suggesting 25W wired charging. This ensures that users can quickly recharge their device and minimize downtime.
Conclusion
As the release of the Samsung Galaxy S23 FE draws near, anticipation for this smartphone gadget continues to build. With its impressive specifications, sleek design, and advanced camera capabilities, the Galaxy S23 FE is poised to make a significant impact in the smartphone market. Samsung's commitment to innovation and user-centric features is evident in the upcoming device, promising an exceptional smartphone experience for users worldwide.
For more information and updates on the Samsung Galaxy S23 FE, stay tuned to our website for the latest news and reviews.
Keywords: smartphone, gadget, Samsung, phone