The smartphone market is constantly evolving, with new devices being released regularly. One of the latest additions to the market is the highly anticipated Motorola Moto G54. Although not officially announced yet, there have been numerous rumors and leaks about its specifications and features. In this article, we will delve into the details of the Moto G54, exploring its design, display, camera capabilities, performance, and more. So, let's dive in and discover what this smartphone has to offer.
Design and Display: A Stunning Visual Experience
The Moto G54 boasts a sleek and stylish design that is sure to catch the eye of tech enthusiasts. Featuring a glass front, plastic back, and plastic frame, the device strikes a perfect balance between elegance and durability. With dimensions of 161.6 x 73.8 x 8.9 mm and a weight of 192 g, it offers a comfortable grip and is easy to carry around.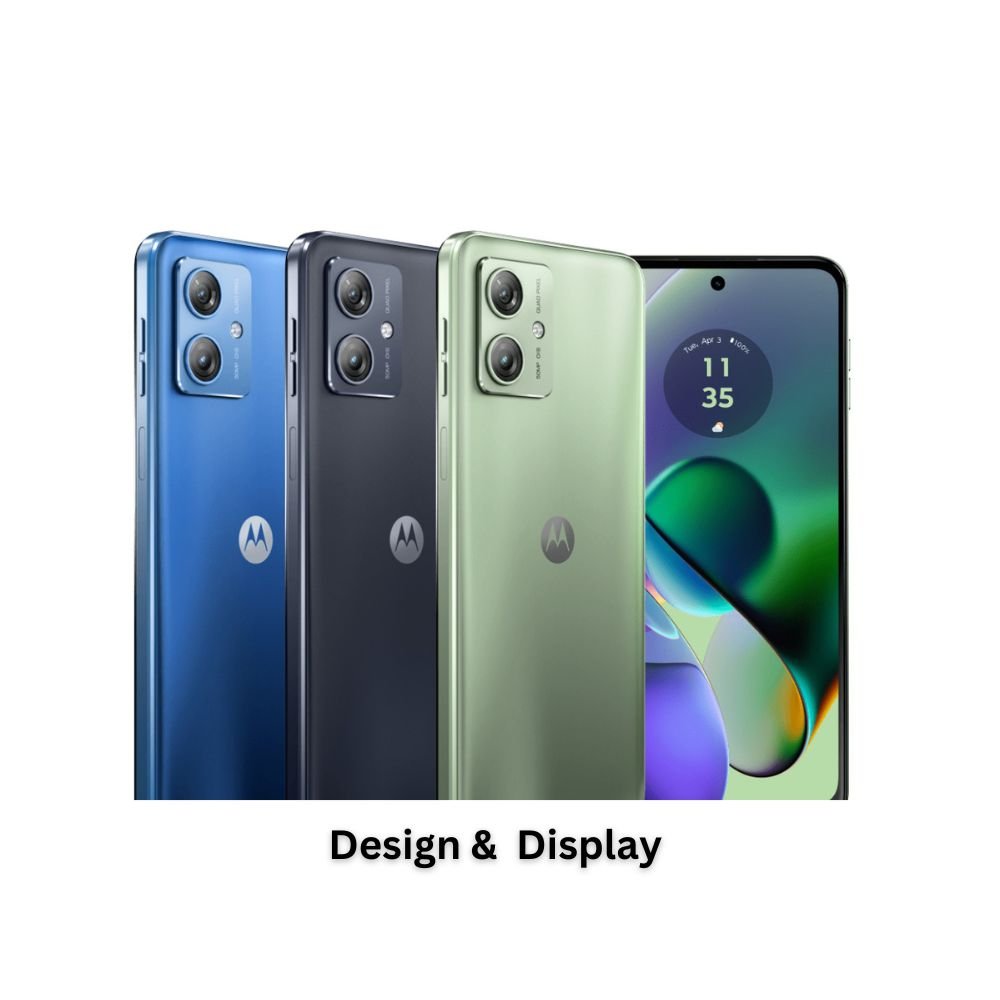 The smartphone sports a 6.5-inch IPS LCD display with a resolution of 1080 x 2400 pixels. This translates to a pixel density of approximately 405 ppi, ensuring sharp and vibrant visuals. Moreover, the display features a high refresh rate of 120Hz, providing smooth scrolling and enhanced gaming experiences. Whether you're browsing the web or watching videos, the Moto G54 offers an immersive visual experience.
Camera Capabilities: Capture Every Moment in Detail
In the era of social media and content creation, having a capable camera on your smartphone is essential. The Moto G54 doesn't disappoint in this regard, as it comes equipped with a dual-camera setup on the rear and a front-facing camera for stunning selfies.
The rear camera setup consists of a 50 MP wide lens and a 2 MP macro lens. With features like PDAF (Phase Detection Autofocus), OIS (Optical Image Stabilization), and LED flash, the Moto G54 ensures that you can capture every moment with exceptional detail and clarity. Whether you're taking landscape shots or close-up macros, this smartphone has you covered.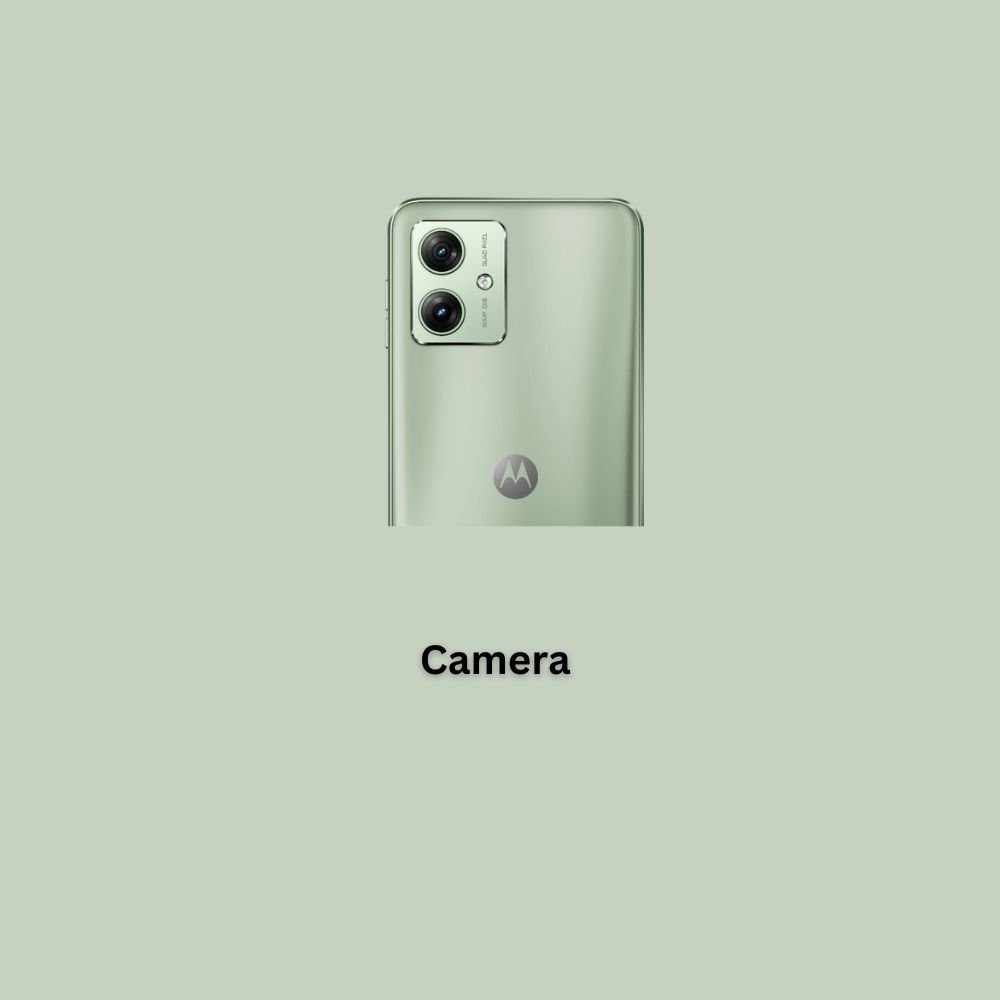 On the front, the Moto G54 features a 16 MP wide lens for capturing breathtaking selfies. With HDR (High Dynamic Range) support, your self-portraits will be enhanced with balanced exposure and vibrant colors. Whether you're snapping a quick selfie or video chatting with friends and family, the Moto G54's front camera delivers stunning results.
Performance and Software: Powering Your Everyday Tasks
Under the hood, the Moto G54 is expected to pack a punch with its powerful hardware and advanced software. Rumored to be powered by an octa-core processor, this smartphone ensures smooth multitasking and efficient performance. Whether you're browsing the web, streaming videos, or playing graphics-intensive games, the Moto G54 can handle it all with ease.
Running on the latest Android 13 operating system, the Moto G54 offers a seamless and intuitive user experience. With access to a wide range of apps and features, you can personalize your smartphone to suit your preferences. Additionally, the Moto G54 is expected to come with 4 GB, 6 GB, or 8 GB of RAM, ensuring smooth multitasking and effortless switching between apps. With internal storage options of 128 GB or 256 GB, you'll have ample space to store all your photos, videos, and files.
Battery Life and Connectivity: Stay Connected All Day
A smartphone is only as good as its battery life, and the Moto G54 doesn't disappoint in this regard. With a powerful non-removable 6000 mAh Li-Po battery, this smartphone offers excellent battery life, allowing you to stay connected throughout the day without worrying about running out of power. Furthermore, the Moto G54 supports 33W wired charging, enabling you to quickly recharge your device and get back to using it.
In terms of connectivity, the Moto G54 comes with a range of features to keep you connected wherever you go. It supports Wi-Fi 802.11 a/b/g/n/ac, allowing you to connect to various networks seamlessly. With Bluetooth 5.3, you can easily pair your smartphone with other compatible devices and enjoy wireless audio streaming. The Moto G54 also offers GPS, GLONASS, GALILEO, BDS for accurate navigation, and NFC (market/region dependent) for convenient mobile payments.
Additional Features: Water-Repellent Design and More
The Moto G54 comes with several additional features that enhance its overall appeal. One standout feature is its water-repellent design, which provides protection against accidental splashes and spills. This feature adds an extra layer of durability, ensuring that your smartphone remains safe even in unexpected situations.
The device also includes a side-mounted fingerprint sensor for secure and convenient unlocking. With this feature, you can easily access your smartphone with just a touch, ensuring that your personal data remains protected. Additionally, the Moto G54 incorporates sensors like an accelerometer, gyro, proximity, and compass, further enhancing its functionality and user experience.
Colors and Availability: Choose Your Style
The Moto G54 offers a selection of stylish colors to suit your personal style. It is expected to be available in Midnight Blue, Pearl Blue, and Mint Green. Whether you prefer a classic or vibrant look, there is a color option for everyone.
As for its availability, the Moto G54 has not been officially announced yet. However, based on the rumors, we can expect it to be released in September 2023. Stay tuned for more updates on the official release date and availability.
Conclusion: A Smartphone for the Modern Tech Enthusiast
The Moto G54 is shaping up to be an impressive smartphone with its powerful performance, stunning display, advanced camera capabilities, and long-lasting battery life. Whether you're a photography enthusiast, a gaming enthusiast, or someone who simply values a reliable and stylish smartphone, the Moto G54 has something to offer. With its sleek design, robust features, and user-friendly software, this smartphone is sure to leave a lasting impression. Keep an eye out for the official announcement and get ready to experience the Moto G54 yourself.