The smartphone industry is evolving rapidly, and Motorola continues to be at the forefront with its innovative devices. One such device that has caught the attention of gadget enthusiasts is the Motorola Moto G23. This smartphone offers an impressive array of features and capabilities that make it a game-changer in the market.
Powerful Performance and Storage Options
At the core of the Motorola Moto G23 is the Mediatek MT6769Z Helio G85 Octa-core processor, which ensures seamless multitasking and smooth performance. Paired with the Mali-G52 MC2 GPU, this smartphone delivers excellent graphics rendering and a lag-free gaming experience.
To cater to different user needs, the Moto G23 is available in two variants: one with 4 GB RAM and 64 GB internal storage, and another with 8 GB RAM and 128 GB internal storage. With ample storage space, users can store their favorite apps, photos, videos, and files without worrying about running out of space.
Immersive Display and Water-Repellent Design
The Motorola Moto G23 boasts a large 6.5-inch IPS LCD display that offers an immersive viewing experience. With a resolution of 720 x 1600 pixels and a pixel density of 270 PPI, the screen produces vibrant colors and sharp details. The display is also protected by Panda glass, ensuring durability and resistance against scratches.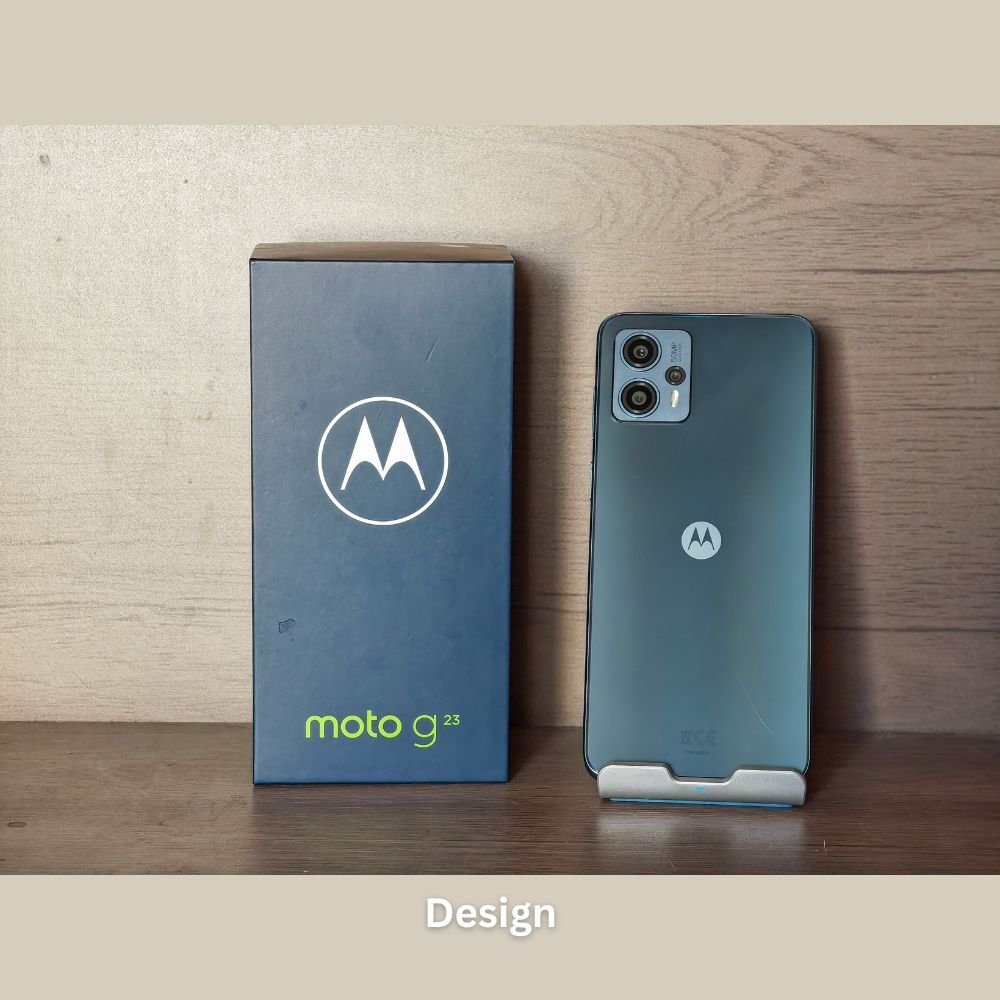 In addition to its stunning display, the Moto G23 features a water-repellent design. This means that accidental spills or light rain won't damage the device, providing users with peace of mind in various everyday situations.
Captivating Camera System
Photography enthusiasts will appreciate the impressive camera system of the Motorola Moto G23. The device is equipped with a triple camera setup on the rear, including a 50 MP wide lens, a 5 MP ultrawide lens, and a 2 MP macro lens. This versatile setup allows users to capture stunning photos with rich colors and intricate details.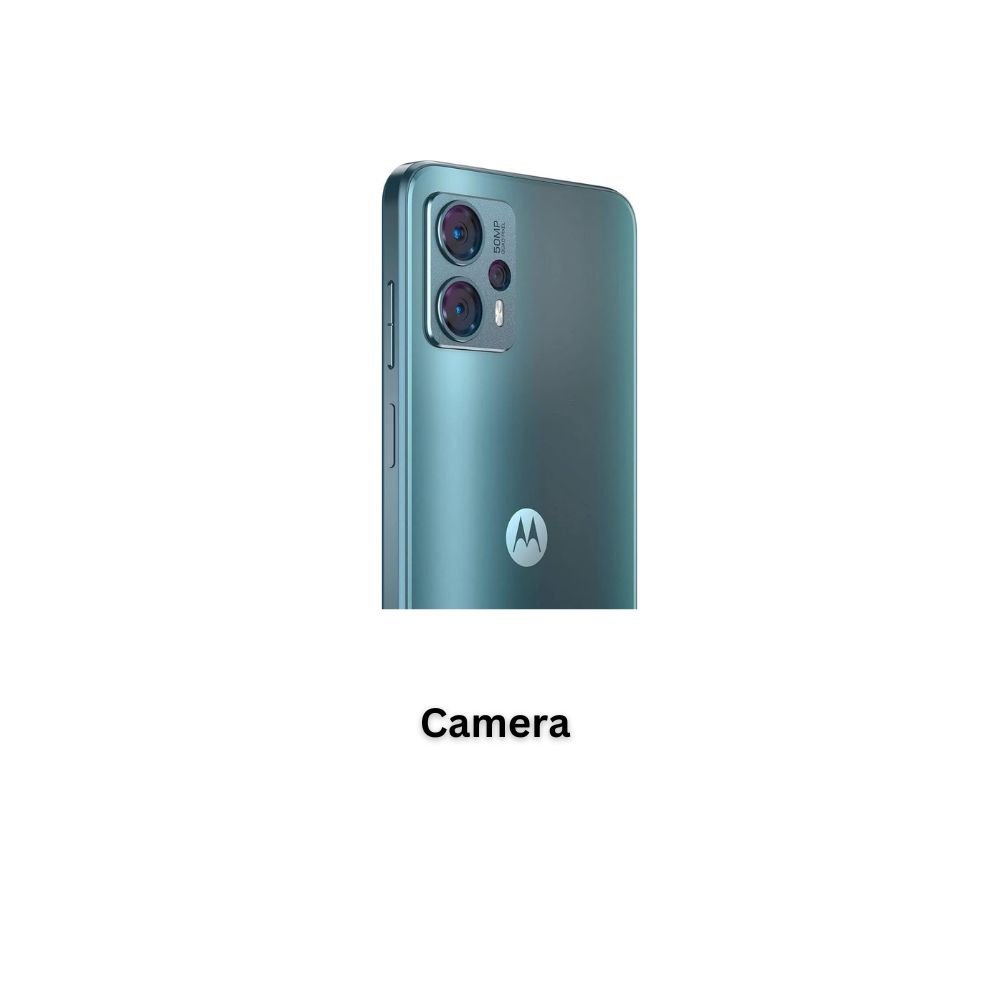 On the front, the Moto G23 features a 16 MP wide camera, perfect for taking high-quality selfies or participating in video calls with friends and family. The camera app offers various shooting modes and features, such as HDR and panorama, to enhance the overall photography experience.
Advanced Sensors and Connectivity Options
Motorola understands the importance of convenience and security in smartphones. That's why the Moto G23 is equipped with advanced sensors, including a side-mounted fingerprint sensor, accelerometer, gyro, and proximity sensor. These sensors not only enhance the device's security but also enable intuitive and seamless user interactions.
When it comes to connectivity, the Moto G23 offers a range of options. It supports Wi-Fi 802.11 a/b/g/n/ac for fast and stable internet connectivity. Bluetooth 5.1 ensures seamless pairing with other devices, and NFC allows for convenient contactless payments. Additionally, the device is equipped with GPS, GLONASS, and GALILEO for accurate navigation.
Long-Lasting Battery and Fast Charging
The Motorola Moto G23 is powered by a non-removable Li-Po 5000 mAh battery. This high-capacity battery ensures that users can enjoy their favorite apps, games, and multimedia content for extended periods without worrying about running out of power.
To make charging hassle-free, the Moto G23 supports 30W wired charging. With this fast charging technology, users can quickly recharge their device and get back to using it in no time. Say goodbye to long charging times and hello to uninterrupted usage.
Stylish Design and Striking Colors
Motorola never compromises on aesthetics, and the Moto G23 is no exception. The device features a sleek and modern design, with a glass front, plastic back, and plastic frame. This combination not only adds to the phone's visual appeal but also ensures durability and comfort during daily use.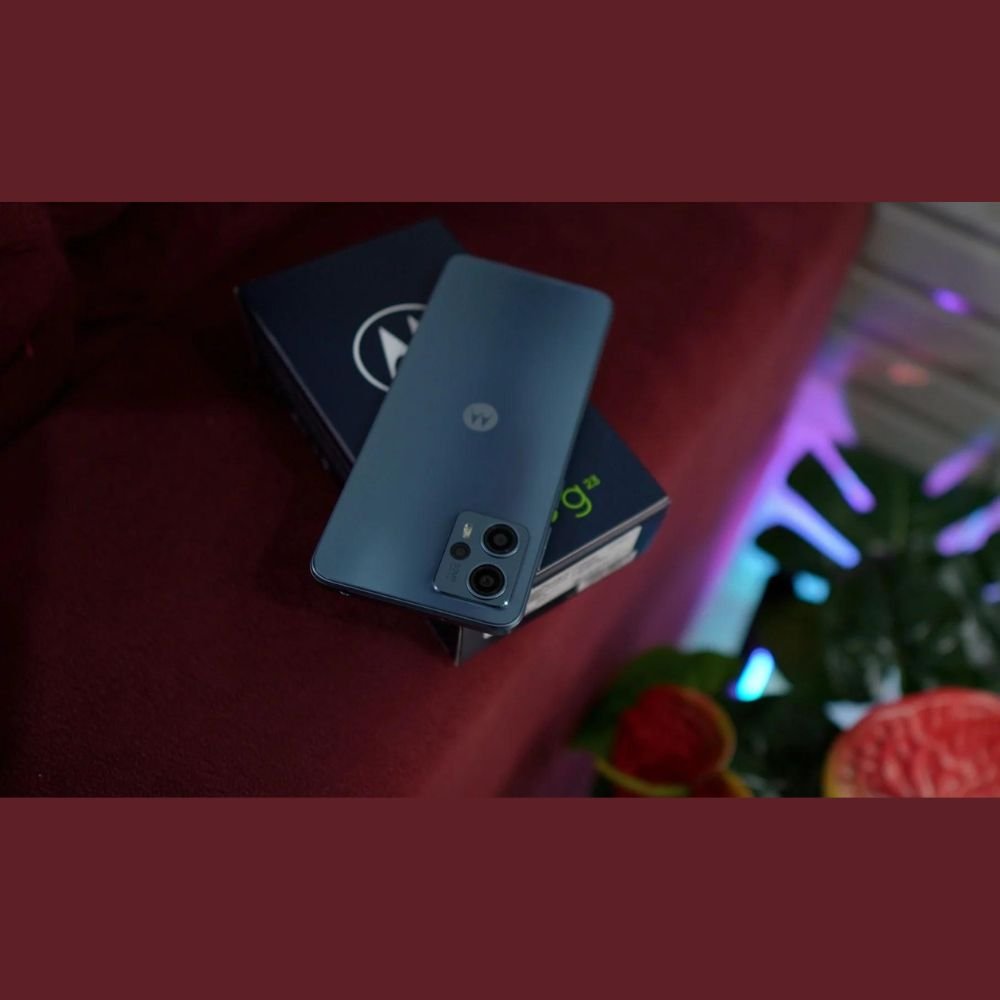 The Moto G23 is available in three stunning colors: Matte Charcoal, Pearl White, and Steel Blue. Whether you prefer a classic and understated look or a bold and vibrant statement, there's a color option to suit your style.
Android 13 and Future-Proof Features
Keeping up with the latest software trends, the Motorola Moto G23 runs on the Android 13 operating system. This ensures that users have access to the latest features, security updates, and improvements offered by Android.
Motorola is known for its commitment to providing future-proof features, and the Moto G23 is no different. With its powerful hardware specifications and compatibility with the latest technologies, this smartphone is ready to meet the demands of today and tomorrow's mobile ecosystem.
Pricing and Availability
The Motorola Moto G23 offers incredible value for money, considering its impressive features and specifications. The 4 GB RAM and 64 GB storage variant is priced at $XXX, while the 8 GB RAM and 128 GB storage variant is priced at $XXX. These competitive prices make the Moto G23 an attractive option for users looking for a feature-packed smartphone without breaking the bank.
The Moto G23 is available for purchase from various online and offline retailers. To get the best deals and offers, be sure to check out reputable websites and stores that specialize in gadgets and smartphones.
Conclusion
The Motorola Moto G23 is a revolutionary smartphone that combines power, performance, and style into one exceptional device. With its impressive camera system, immersive display, long-lasting battery, and water-repellent design, it offers everything a modern smartphone user needs and more.
Whether you're a photography enthusiast, a gaming enthusiast, or simply someone who appreciates a reliable and feature-rich smartphone, the Moto G23 is sure to exceed your expectations. Embrace the future of mobile technology with the Motorola Moto G23, and experience a new level of convenience, connectivity, and creativity in the palm of your hand.