The smartphone market is constantly evolving, with new devices being released regularly. One such release that has recently captured the attention of tech enthusiasts is the Honor Play 40. With its impressive features and sleek design, this smartphone is poised to make a splash in the gadget news world. In this article, we will take an in-depth look at the Honor Play 40 and explore what sets it apart from other smartphones on the market.
A Visual Delight: Display and Design
The Honor Play 40 boasts a stunning 6.56-inch TFT LCD display with a resolution of 720 x 1612 pixels. The screen provides vibrant colors and sharp details, making it a visual delight for users. With a pixel density of 269 PPI (pixels per inch), images and text on the screen are crisp and clear.
In terms of design, the Honor Play 40 features a sleek and slim profile, measuring just 8.4mm in thickness. The device is lightweight, weighing only 188 grams, making it comfortable to hold and carry. It comes in four attractive colors: Blue, Mint, Black, and Purple, allowing users to choose a style that suits their preferences.
Power-Packed Performance: Processor and Storage
Under the hood, the Honor Play 40 is powered by the Qualcomm SM4350-AC Snapdragon 480+ 5G octa-core processor. This powerful chipset ensures smooth performance and efficient multitasking capabilities. Coupled with the Adreno 619 GPU, the device delivers excellent graphics performance, making it suitable for gaming and media consumption.
The smartphone offers two options for RAM and storage: 6 GB or 8 GB RAM and 128 GB or 256 GB internal storage. This ample storage space allows users to store their favorite apps, games, photos, and videos without worrying about running out of space. Unfortunately, there is no option for expandable storage, so users will have to rely on the internal memory.
Capture Memorable Moments: Camera Features
One of the standout features of the Honor Play 40 is its camera capabilities. The device sports a dual-camera setup on the rear, consisting of a 13 MP wide lens and a 2 MP depth sensor. This configuration allows users to capture stunning photos with depth and detail. Additionally, the LED flash enhances low-light photography, ensuring clear and vibrant images in any lighting conditions.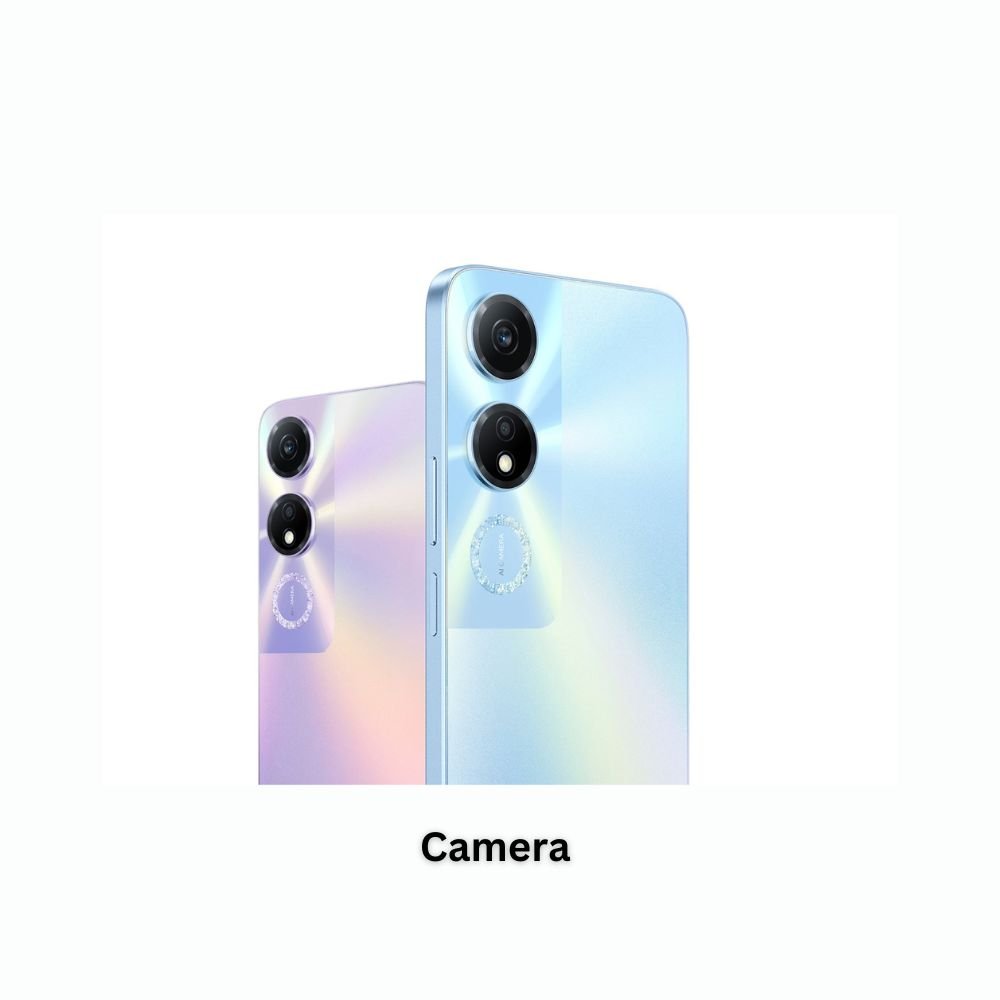 On the front, the Honor Play 40 houses a single 5 MP camera, perfect for capturing selfies and making video calls. The camera app offers various features such as HDR and panorama mode, enabling users to unleash their creativity and capture memorable moments with ease.
Seamless Connectivity: Network and Connectivity Options
The Honor Play 40 supports dual SIM functionality, allowing users to use two SIM cards simultaneously. This feature is particularly useful for individuals who need to separate work and personal phone numbers or those who frequently travel internationally.
In terms of network compatibility, the device supports a wide range of bands, including GSM, CDMA, HSPA, CDMA2000, LTE, and 5G. Users can enjoy fast and reliable internet connectivity, no matter where they are.
When it comes to connectivity options, the Honor Play 40 offers Bluetooth 5.1 for wireless data transfer, GPS for accurate navigation, and a USB Type-C 2.0 port for charging and data transfer. Additionally, it supports Wi-Fi 802.11 a/b/g/n/ac, dual-band, and Wi-Fi Direct, ensuring seamless connectivity to wireless networks.
Long-Lasting Battery: Powering Your Day
The Honor Play 40 is equipped with a Li-Po 5200 mAh battery that can easily power the device throughout the day. Whether you're browsing the web, watching videos, or playing games, the battery life of the Honor Play 40 will not disappoint. Additionally, the device supports 10W wired charging, allowing users to quickly recharge their device when needed.
User-Friendly Interface: Operating System and UI
The Honor Play 40 runs on the Android 13 operating system, offering users access to the latest features and security updates. It is layered with the Magic UI 7.1, which provides a user-friendly interface and a seamless user experience. The UI is designed to be intuitive and customizable, allowing users to personalize their device to suit their preferences.
Enhanced Security: Fingerprint Sensor and Sensors
To ensure the privacy and security of users' data, the Honor Play 40 is equipped with a side-mounted fingerprint sensor. This sensor allows users to unlock their device quickly and securely with just a touch of their finger. Additionally, the device features a range of sensors, including an accelerometer, proximity sensor, and compass, enhancing the overall user experience.
Conclusion: Honor Play 40 Shaping the Future of Smartphones
The release of the Honor Play 40 has undoubtedly made a significant impact in the smartphone market. With its impressive display, powerful performance, and advanced camera features, this device is a game-changer for tech enthusiasts and smartphone users alike. Whether you're a photography enthusiast, a gaming aficionado, or a multitasking professional, the Honor Play 40 is designed to meet your needs.
With its user-friendly interface, long-lasting battery life, and sleek design, the Honor Play 40 is set to become a popular choice among smartphone users. As the smartphone industry continues to evolve, Honor Play 40 stands out as a device that combines innovation, functionality, and style.
So, if you're in the market for a new smartphone that offers a seamless user experience, advanced features, and a stunning design, look no further than the Honor Play 40. This device is a testament to Honor's commitment to providing high-quality products that push the boundaries of technology.
Disclaimer: The information provided in this article is based on the available sources at the time of writing. Please refer to the official website or authorized retailers for the most accurate and up-to-date information regarding the Honor Play 40.