In the ever-evolving world of smartphones, Asus has made a significant impact with its latest release, the Asus Zenfone 10. This revolutionary gadget has garnered attention from tech enthusiasts and consumers alike, thanks to its impressive features and cutting-edge technology. In this article, we will delve into the details of the Asus Zenfone 10 and explore what sets it apart from the competition.
Design and Build: A Perfect Blend of Elegance and Durability
The Asus Zenfone 10 boasts a sleek and stylish design that is sure to turn heads. With its glass front, aluminum frame, and plastic back, it strikes the perfect balance between elegance and durability. The device is also IP68 dust and water-resistant, allowing users to confidently take it on their adventures without worrying about accidental spills or splashes.
Display: Immerse Yourself in Superior Visuals
One of the standout features of the Asus Zenfone 10 is its stunning display. The smartphone features a 5.92-inch Super AMOLED screen, which delivers vibrant colors and exceptional clarity. With a resolution of 1080 x 2400 pixels and a screen-to-body ratio of approximately 84.8%, users can expect a truly immersive viewing experience. The display is also protected by Corning Gorilla Glass Victus, ensuring durability and scratch resistance.
Performance: Powerhouse Under the Hood
Underneath its sleek exterior, the Asus Zenfone 10 houses impressive hardware that ensures top-notch performance. Powered by the Qualcomm SM8550-AB Snapdragon 8 Gen 2 processor, this smartphone delivers lightning-fast speeds and seamless multitasking capabilities. The octa-core CPU, consisting of a combination of Cortex-X3, Cortex-A715, Cortex-A710, and Cortex-A510 cores, offers a perfect balance between power and efficiency.
Camera: Capture Every Moment in Stunning Detail
For photography enthusiasts, the Asus Zenfone 10 is a dream come true. Equipped with a dual-camera setup on the rear, featuring a 50 MP wide lens and a 12 MP ultrawide lens, this smartphone allows users to capture breathtaking photos with ease. The multi-directional PDAF and gimbal OIS technology ensure sharp and blur-free images, even in challenging lighting conditions. On the front, there is a 32 MP wide camera that lets users take stunning selfies and enjoy high-quality video calls.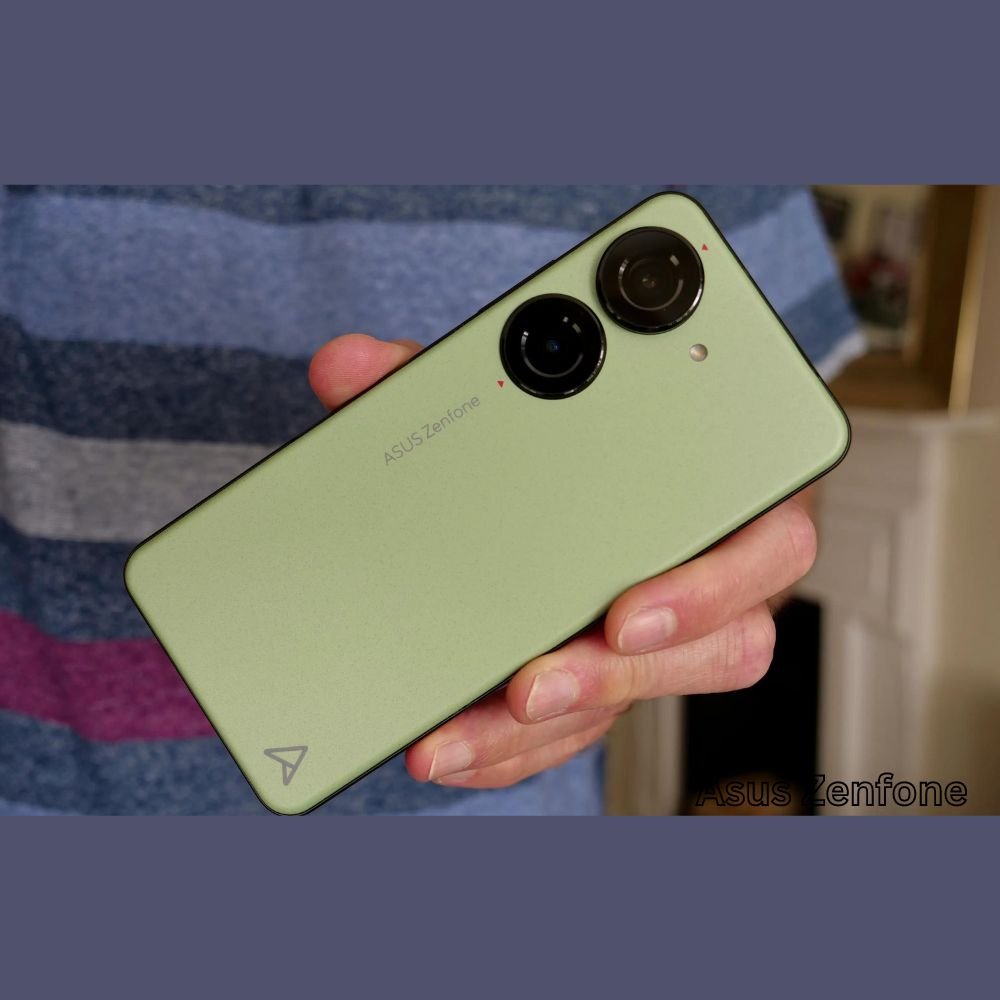 Storage and Memory: Never Run Out of Space
When it comes to storage and memory, the Asus Zenfone 10 offers plenty of options to suit every user's needs. With variants available in 128 GB, 256 GB, and 512 GB internal storage, users can store all their photos, videos, and files without worrying about running out of space. Additionally, the smartphone comes with 6 GB or 16 GB of RAM, ensuring smooth performance and effortless multitasking.
Battery and Charging: Stay Connected All Day
The Asus Zenfone 10 is powered by a 4300 mAh non-removable Li-Po battery, which provides ample power to keep you connected throughout the day. Whether you're browsing the web, streaming videos, or playing games, this smartphone has got you covered. Furthermore, the device supports 30W wired charging, PD3.0, PPS, QC4, and 15W wireless charging, ensuring that you spend less time plugged in and more time enjoying your smartphone.
Operating System: A Seamless User Experience
Running on the latest Android 13 operating system, the Asus Zenfone 10 offers a seamless and intuitive user experience. With its clean and user-friendly interface, navigating through apps and settings is a breeze. The device also comes with a range of pre-installed apps and features that enhance productivity and entertainment.
Connectivity and Sensors: Stay Connected, Anywhere
The Asus Zenfone 10 boasts an array of connectivity options to keep you connected wherever you go. It supports Wi-Fi 802.11 a/b/g/n/ac/6e/7, tri-band, and Wi-Fi Direct, ensuring fast and reliable internet connectivity. Bluetooth 5.3 enables seamless pairing with other devices, while NFC allows for convenient contactless payments. The smartphone also features a side-mounted fingerprint sensor, accelerometer, gyro, proximity sensor, and compass, providing advanced security and a range of additional features.
Colors and Variants: Choose Your Style
With the Asus Zenfone 10, you can express your personal style with a choice of vibrant colors. Whether you prefer the timeless elegance of Midnight Black, the striking beauty of Starry Blue, the natural allure of Aurora Green, the boldness of Eclipse Red, or the classic charm of Comet White, there is a color option to suit every taste.
Price and Availability: A Flagship Experience at an Affordable Price
The Asus Zenfone 10 offers a flagship smartphone experience at an affordable price point. With prices starting at $699.99, this gadget is a worthy investment for those seeking top-tier features without breaking the bank. The smartphone is available for purchase from authorized retailers and online platforms, ensuring easy accessibility for consumers worldwide.
In conclusion, the Asus Zenfone 10 is a game-changer in the world of smartphones. With its sleek design, stunning display, powerful performance, and impressive camera capabilities, it is sure to leave a lasting impression. Whether you're a photography enthusiast, a multitasking pro, or a casual user, this smartphone offers everything you need and more. Stay connected, capture memories, and immerse yourself in a world of possibilities with the Asus Zenfone 10.